Australia Day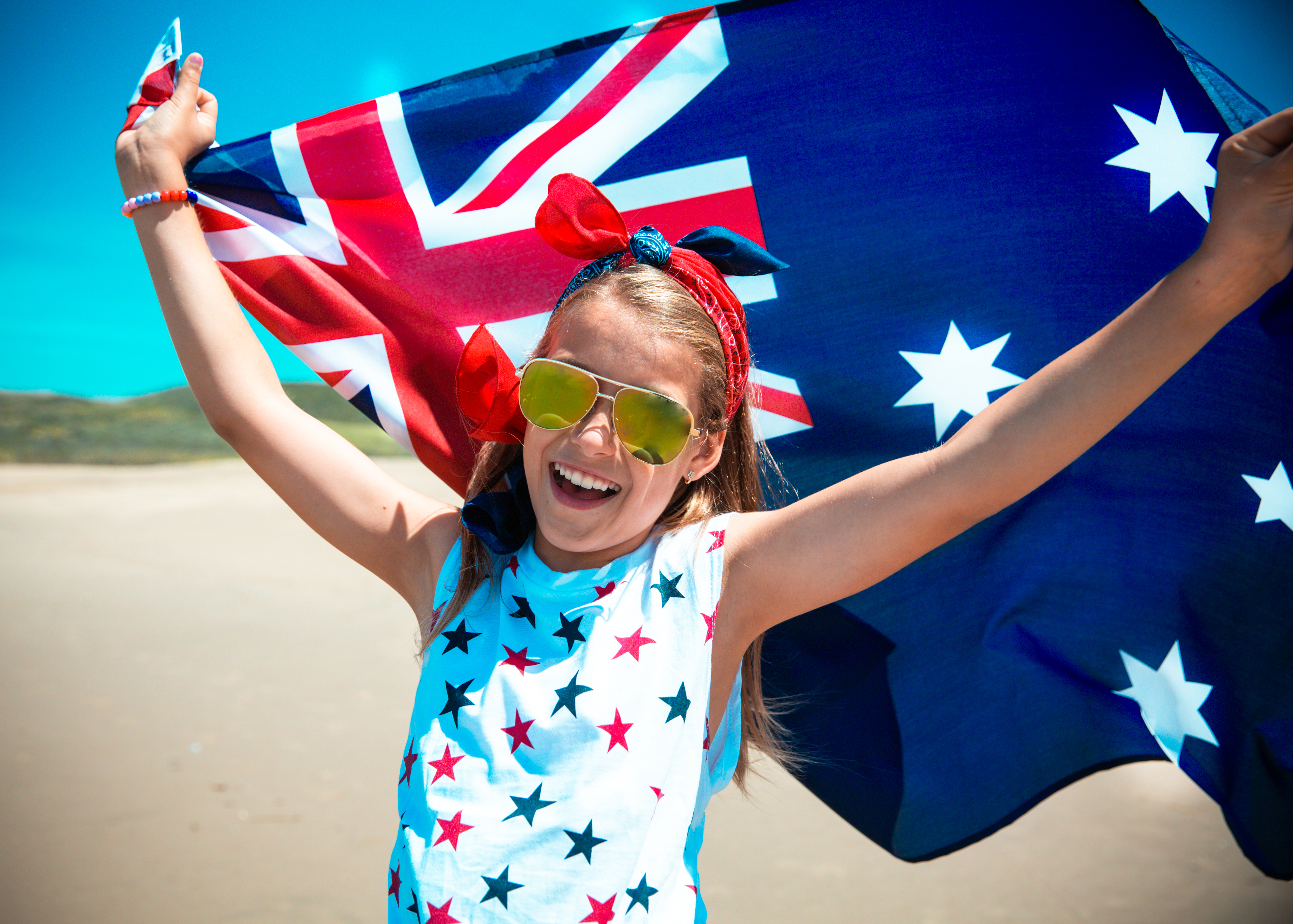 Australia Day
On Australia Day, we reflect on our history, its highs and its lows.
We respect the stories of others.
And we celebrate our nation, its achievements and most of all, its people.
---
2023 Banana Shire Australia Day Awards
**Nominations Extended**
Now closing 8am Monday 28 November 2022
The Australia Day Committee are now calling for nominations for the various Australia Day Awards.
These Awards recognise and honour the outstanding achievements of individuals and groups within Banana Shire.
Shire residents and organisations are asked to support these awards by nominating members of their community in appreciation of their efforts.
Award categories are:
Citizen of the Year
Young Citizen of the Year
Volunteer of the Year
Cultural
Junior Cultural
Junior Sportsperson
Senior Sportsperson
Sports Coach Official and/or Administrator
Community Group or Team
Community Event of the Year
Nomination forms and an information pack can be found here and copies are available from Council's Customer Service Centres and Libraries.
Award recipients will be announced and presented by Mayor Nev Ferrier at the official Australia Day celebrations on January 26 at the Jambin Recreation Grounds.
For more information contact the Banana Shire Australia Day Committee on (07) 4992 9500 or email enquires@banana.qld.gov.au - ATTN: Australia Day Committee.
---
Celebrate in Jambin in 2023!
Watch this space for event updates or follow us on Facebook.
NOTE: Photos will be taken at this event and may be used in Council publications. If you do not wish to be photographed please notify a Council staff member on the day.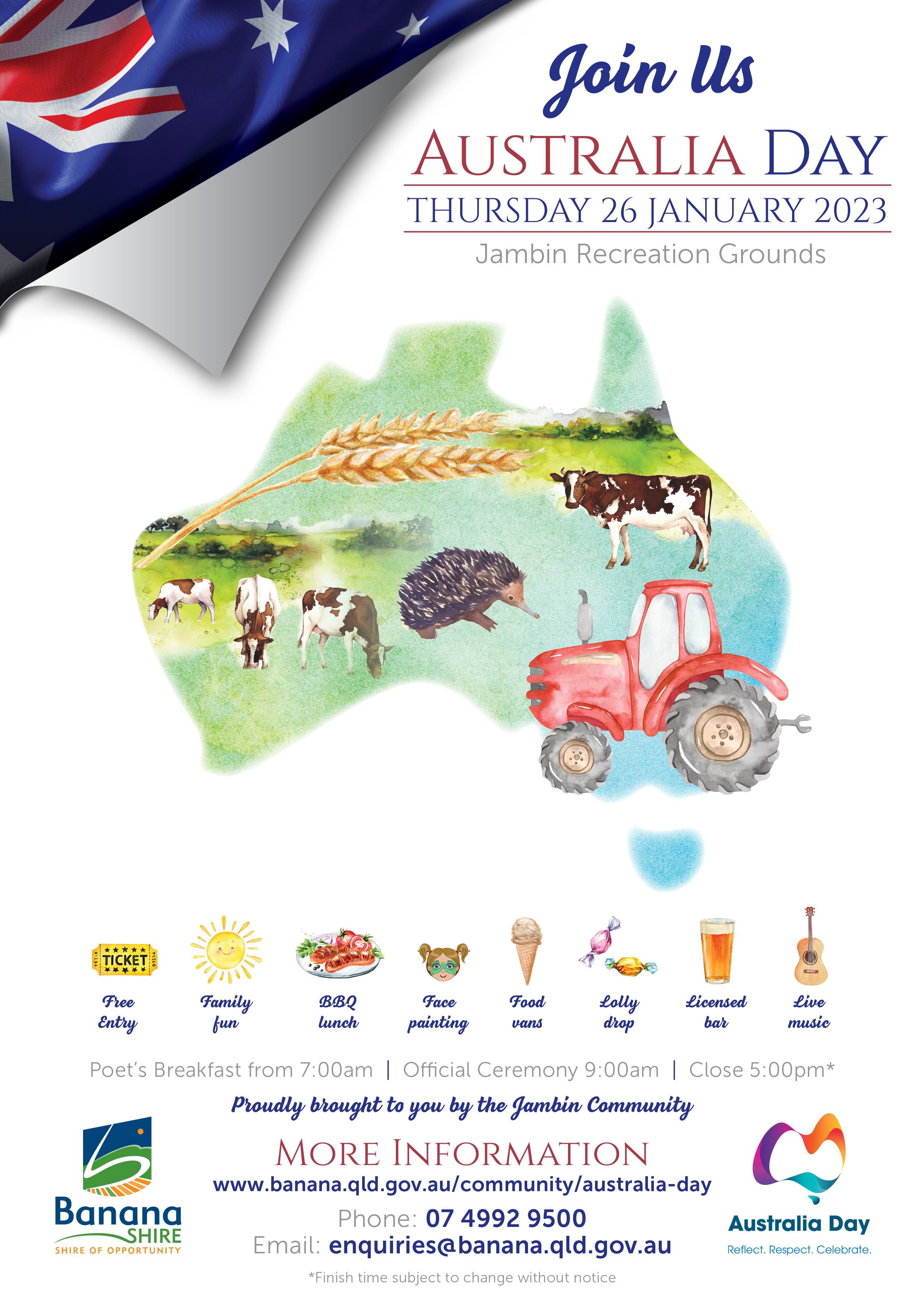 ---
Where Are They Now?
Below we are showcasing previous Australia Day Awards recipients as part of our 'Where Are They Now?' campaign to demonstrate the value the Awards Program brings to our community. Follow the stories to read about all of the things our homegrown heroes have achieved since winning their awards.
Click on the images below to read more about each award recipient: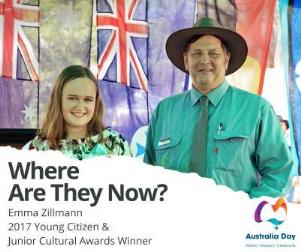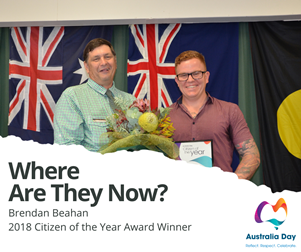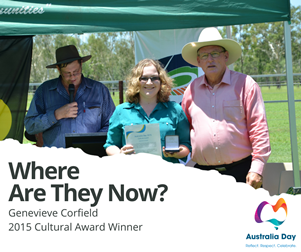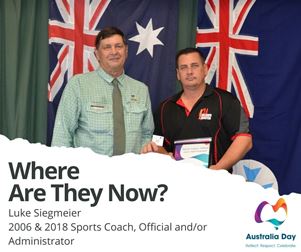 ---
Previous Award Recipients
Click here to view the history of Banana Shire Citizen of the Year Award Recipients
Click here to view 2022 Award Winners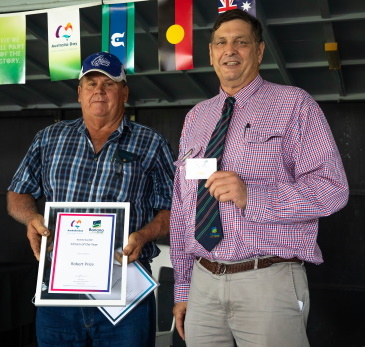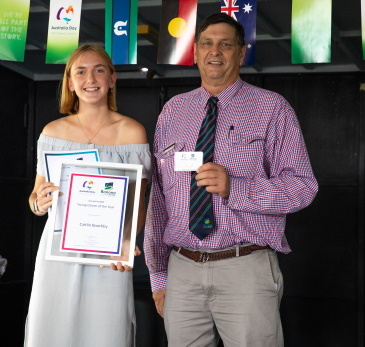 | | |
| --- | --- |
| 2022 Citizen of the Year Robert Price and Mayor Nev Ferrier | 2022 Young Citizen of the Year Caitlin Boothby and Mayor Nev Ferrier |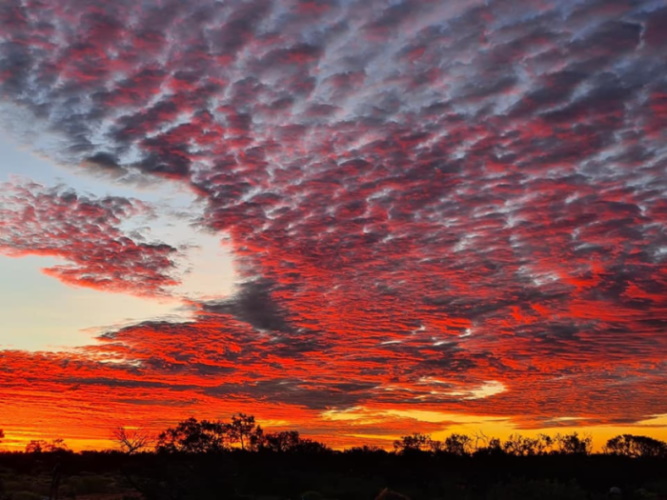 2022 Photography Competition Winner - Kathy Baxter