Statistical Information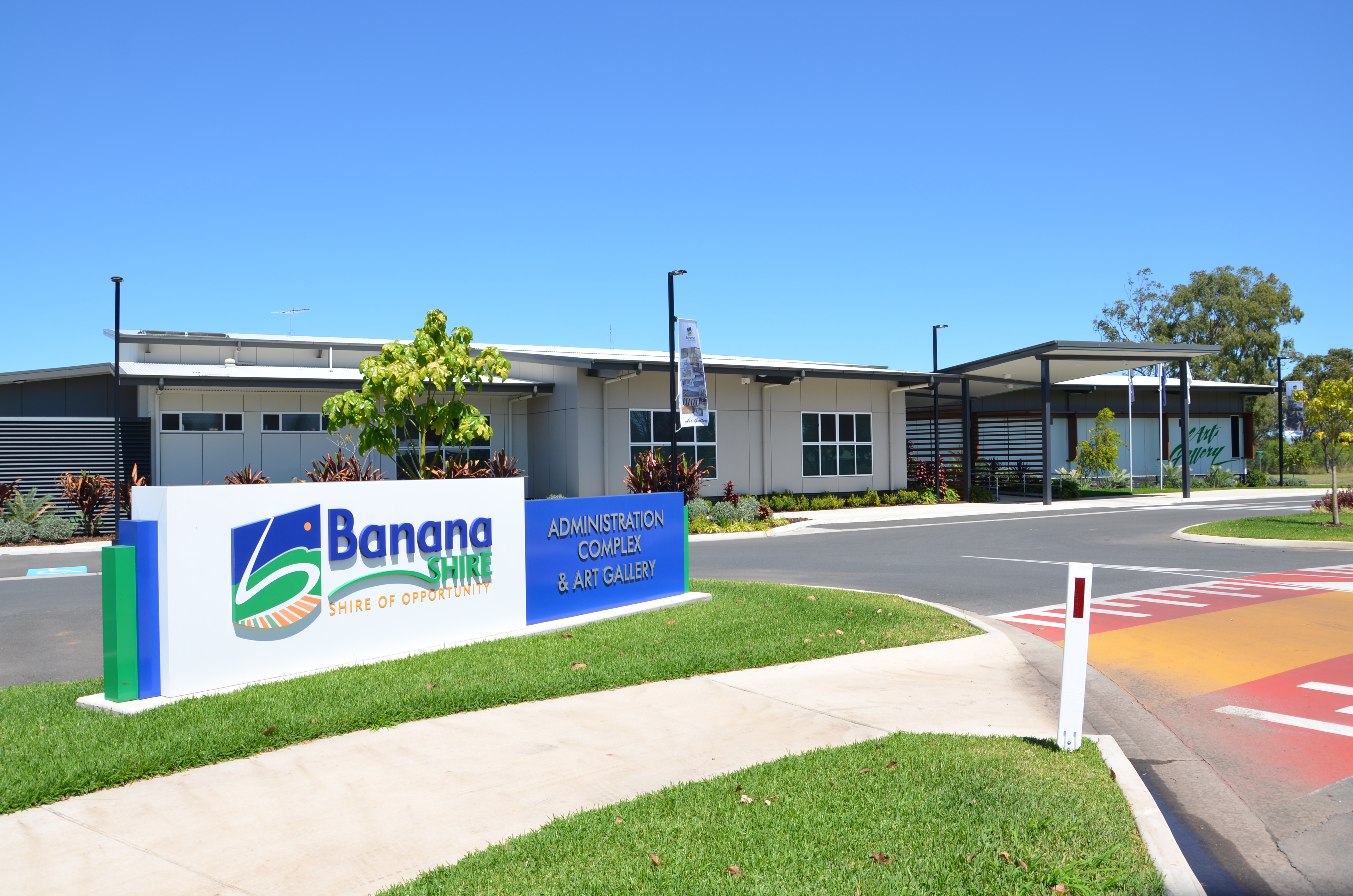 Statistical Information
Banana Shire Local Government Area
The Banana Shire is situated in the Fitzroy Statistical Division. The Banana Shire covers a total area of 28,610 km² and accounts for 1.6 per cent of the land area of Queensland.
Banana Shire has the greatest development opportunities within the Southern Bowen Basin and Northern Surat Basin.
Banana Shire is a major regional service hub – and provides a range of community and business services within and outside the borders of the shire. Strengths within the shire include a strong agricultural base, stable government sector, growing resources sector and service sectors of health and education, retail trade and tourism.
Banana Shire is strategically located on the Brisbane & Melbourne freight route via the Burnett and Leichhardt Highways, is connected to the port city of Gladstone via the Dawson Highway and to Brisbane via the Burnett Highway and through regular commercial air services.
This profile is intended to help better understand the diverse nature of Banana Shire and the possible social, economic and environmental issues we may face now and in the future. Banana Shire has obtained census analysis from the Department of Local Government, Racing and Multicultural Affairs. Due recognition and license is given to the Australian Bureau of Statistics for use of census data.
The Queensland Regional Profiles are informative statistical reports on a range of Queensland community types (e.g. local government areas). These reports are generated automatically using the latest demographic, social and economic data available. Community regions can be selected individually, or easily combined to create customised regions or catchments for profiling.
The publication provides information about social, demographic and economic activity in Banana Shire.