Australia Day

Australia Day
On Australia Day we come together as a nation to celebrate what's great about Australia and being Australian. Australia Day is the biggest day of celebration in the nation.
On Australia Day we celebrate the things that make our country great: the people, the land, our diversity, our sense of a fair go, our lifestyle and our freedoms. We reflect on our national journey. We commit to making our country even better in the future.
Australia Day 2020 - Theodore
The 2020 Australia Day Celebrations will be hosted by the TheodoreCommunity at the Theodore Showgrounds.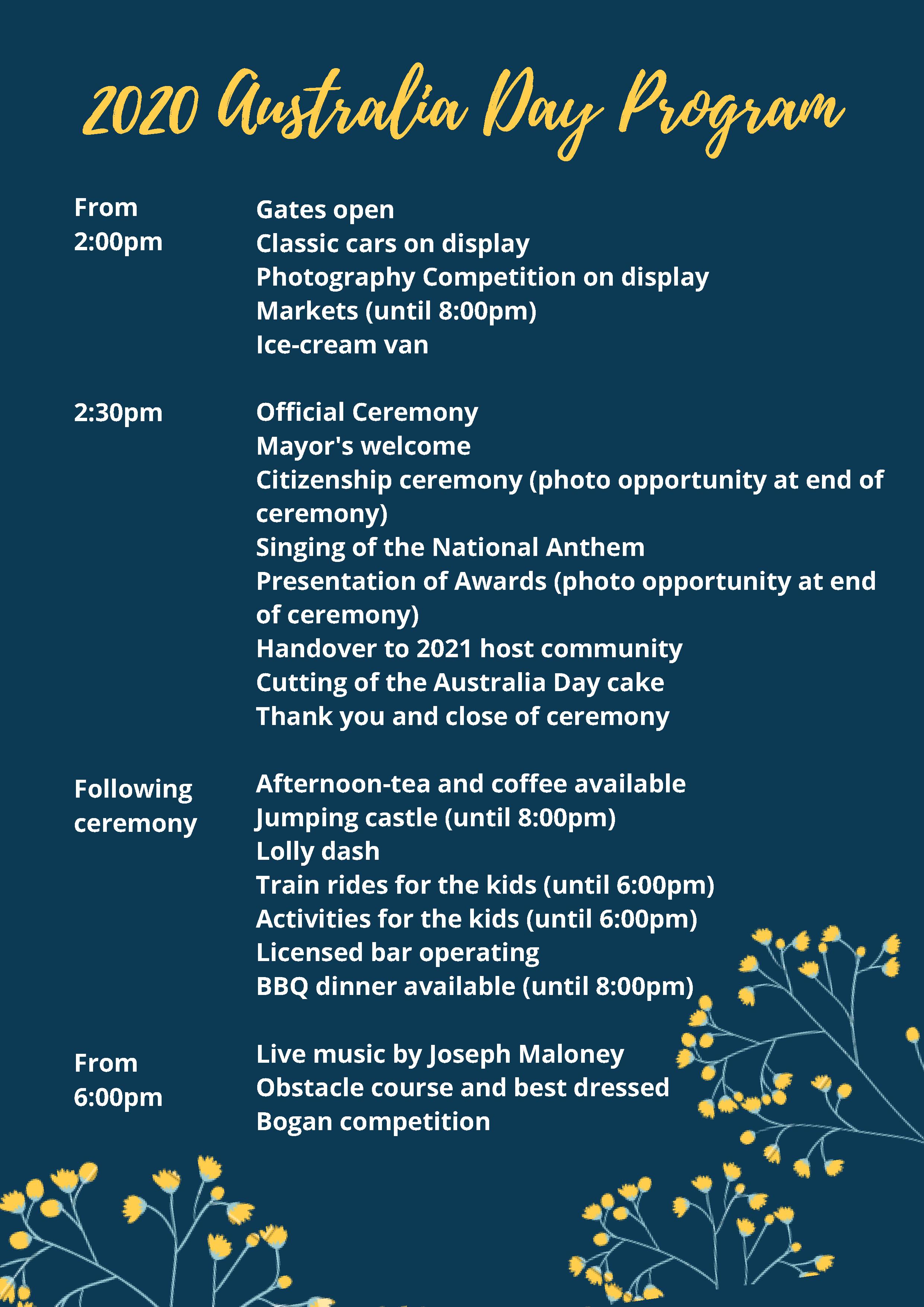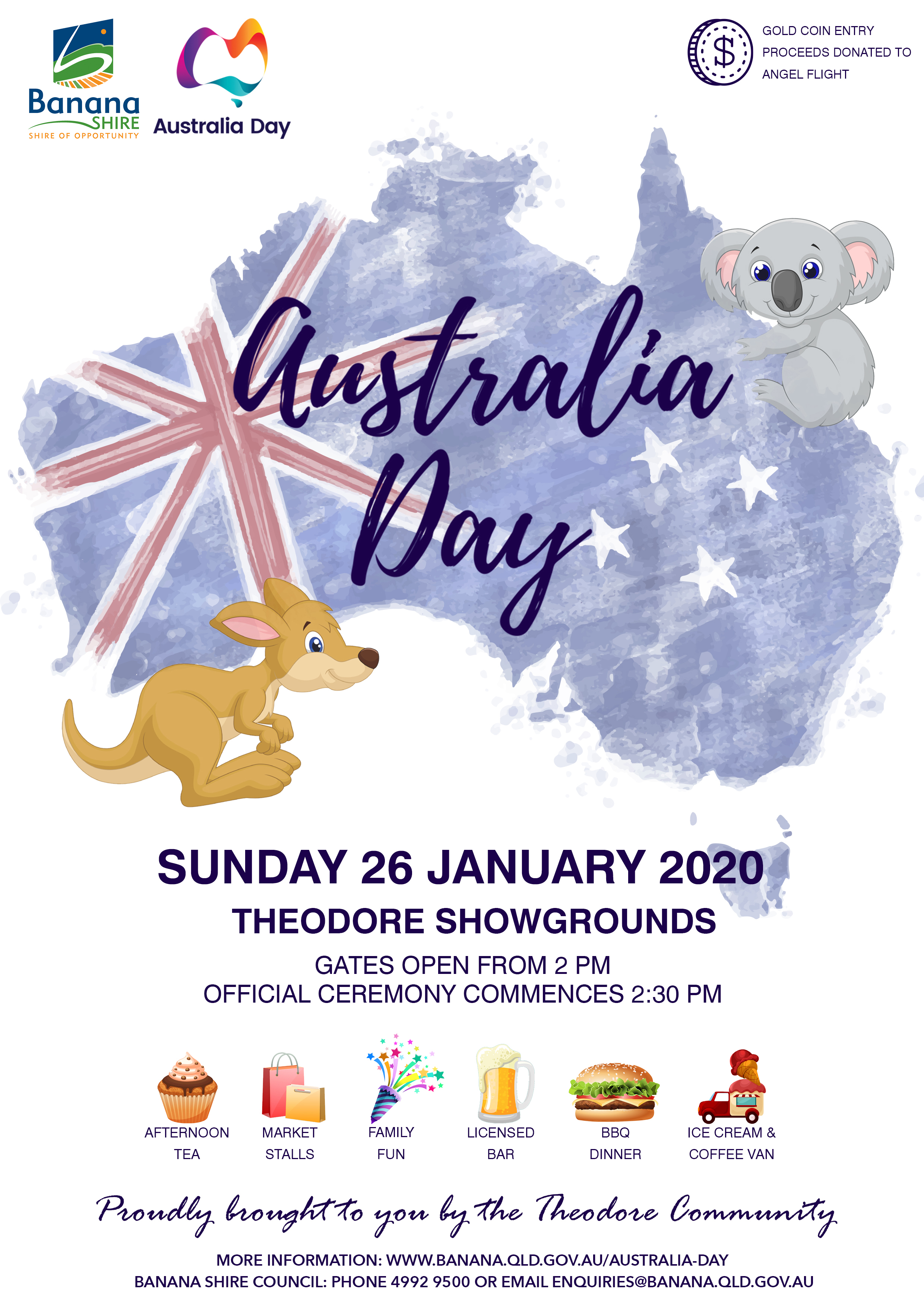 Australia Day Awards
These awards recognise and honour the outstanding achievements of Australians. Shire residents and organisations are asked to support these awards by nominating members of their community in appreciation of their efforts. Award categories are:
Citizen & Young Citizen of the Year
Cultural & Junior Cultural – Artist and/or Arts Worker
Volunteer of the Year
Junior & Senior Sportsperson
Sports Coach, Official and/or Administrator
Community Group or Team
Community Event of the Year
Click here to download the 2020 Awards Nomination Form. Nominations close at 5.00pm on Friday 29 November 2019.
Click here to view a list of the 2019 Nominees.
Click here to view a list of the 2019 Award Winners
Click here to view summaries of the 2019 Award Nominees
Any enquiries should be directed to Council's Australia Day Working Group on (07) 4992 9500 or enquiries@banana.qld.gov.au.
2020 Photography Competition
To help celebrate Australia Day 2020 in Theodore, The Banana Shire Council invites Banana Shire residents* to enter a photography competition responding to the theme 'Banana Shire – Our People, Our Places, Our Stories'.
We want photos that celebrate and share what you love about our Shire. Entrants have the chance to share in $380 worth of prizes!
Entry conditions can be found here.
Entries close Sunday 19 January 2020 at midnight.
All entered photographs will be displayed at the 2020 Australia Day Celebrations in Theodore, on 26 January 2020. The section winners will be announced on the day, and the People's Choice results will be announced in the week following.
2019 Photography Competition Winners:
'Banana Shire - Old and New'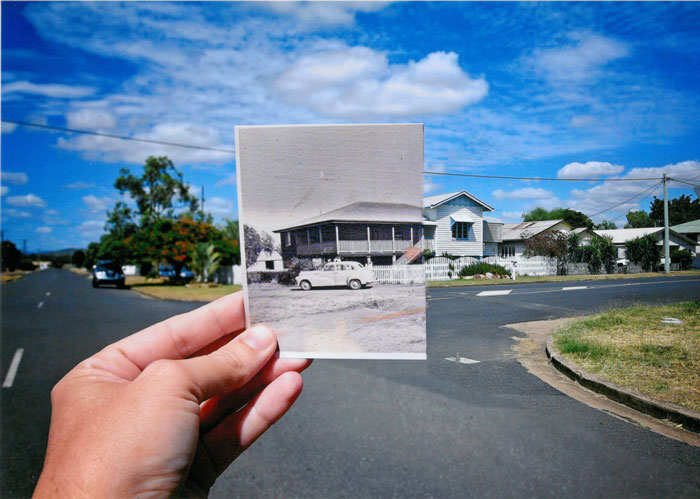 Open First Place: Old Queenslander, Kassie Warren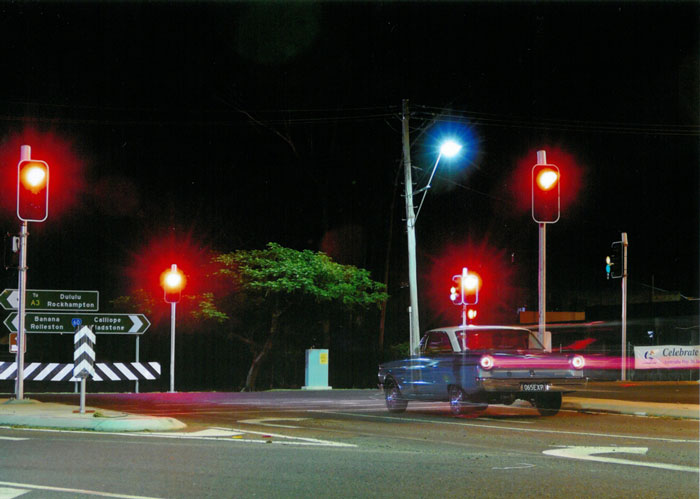 Open Second Place: Cruisin' From 1965 Into 2019, Toni O'Connor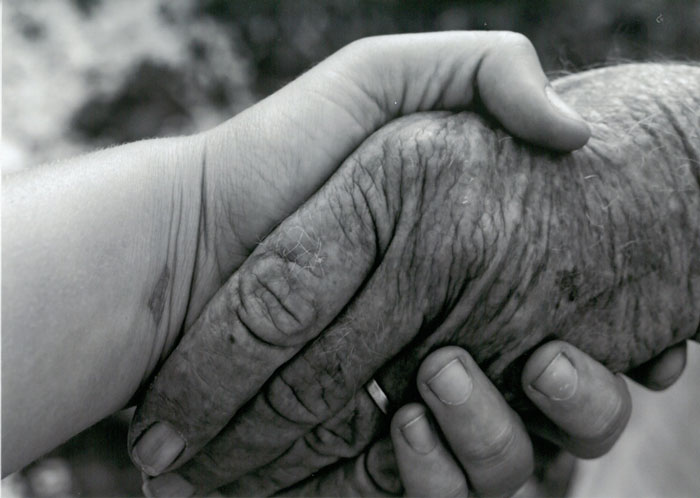 Under 18 First Place: Me and You, Hannah Rideout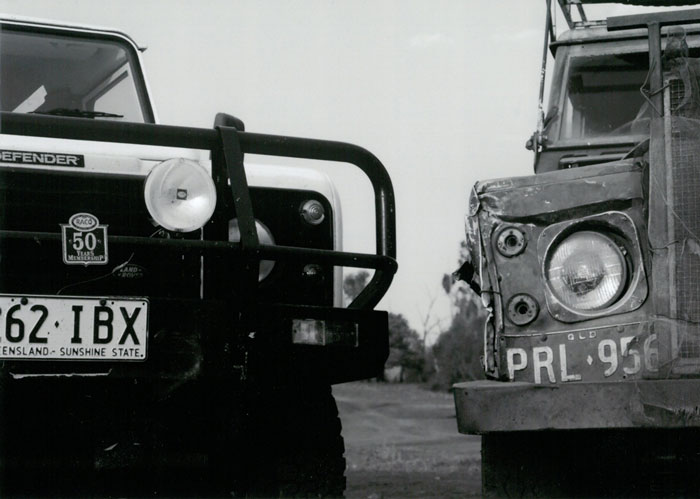 Under 18 Second Place: Then and Now, Hannah Rideout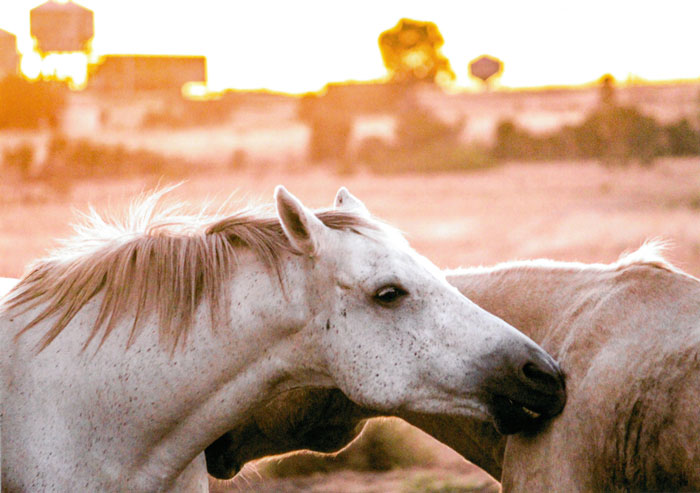 People's Choice Winner: Friends, Tara Parvey