Banana Shire Art Collection

Banana Shire Art Collection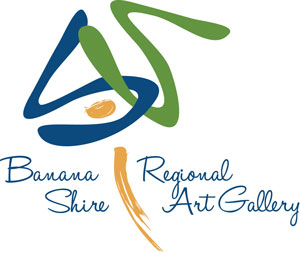 The Banana Shire Art Collection presently comprises of over 250 works, predominately featuring past and present local artists, and their observations of ordinary people, everyday life and local scenery. Together, the works create a record of life in the Banana Shire and the people who have developed a connection to this place. The collection also includes an extensive and valuable series of works by well-known local artist Ruby Campbell. These drawings and paintings depict still life scenes, portraiture and landscape in a variety of mediums such as pen & ink, etchings, watercolours and pencil.
The collection also features national artists, such as Lionel & Norman Lindsay, John Shirlow, Ron McBurnie and Pro Hart. The works in the collection cover a variety of mediums including but not limited to pottery, prints, and etchings, oil, acrylic and watercolour paintings, and fiber.
The collection has grown through acquisition prizes at the annual Brigalow Arts Festival, by donations from generous art lovers from across the Shire and through the acquisition of standout pieces from our exhibition program.
Time can be arranged to view specific collection pieces for research or study purposes, please contact the gallery if you are interested in seeing some of our artwork.