Art Gallery - Projects

Art Gallery - Projects
Public Artworks 2018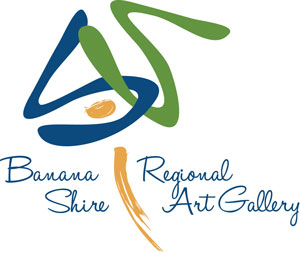 Banana Shire Council is proud to collaborate with the Queensland based creative initiative First Coat to deliver two major public artworks in the Banana Shire.
The project aims to strengthen local pride in our towns and bring energy and colour to our landscapes. The artworks aim to capture the character of our people, places and the stories that are unique to our communities, resulting in cultural tourism assets for our community and visitors to enjoy.
The project has been developed with local community groups and will include public events and opportunities for the local community to engage in.
Site 1: Lawgi Hall
Location: Burnett Highway, Lawgi
Artist: To be confirmed
Artist at Work: To be confirmed
Events: To be confirmed
Artist Call Out
We are searching for an artist to work on the Lawgi Hall Project! Interested artists are invited to submit an application form outlining their experience and interest in the project.
Download the Project Description and Application Form
Applications Due: 5pm Friday 13 July
Site 2: Moura Water Tank
Location: Dawson Highway, Moura
Artist: Leans
Leans is a Brisbane based artist influenced by his daily intake of the internet, people that surround him, the past, the future and everything in between. Through his work he strives to fabricate a surreal vision that can be seen by the viewer on numerous occasions and enjoyed in alternative ways on each visit.
The way in which Leans creates his artwork is much like an ecosystem. There is no plan. There are only reactions and evolutions to what came before Starting with one element, the piece adapts and unfolds. Colour and form must interact with each other until there is harmony between everything.
Leans has created artworks across Australia, recently participating in Water Walls a Commonwealth Games and Gold Coast Urban Art Project as well as completing works internationally in Japan and America.
Project Curator: Grace Dewar First Coat
First Coat is a Queensland-based creative initiative, driven by making arts and culture accessible through the transformation of public space. Beginning as an annual art festival held in the city of Toowoomba, First Coat now collaborates with communities across Australia, in celebration of contemporary public art. To date, First Coat has facilitated mural projects and regional activations in Stanthorpe, Brisbane, Oakey, Lockyer Valley, Ipswich City, Western Downs and Far North Queensland.
Grace Dewar is the Director of First Coat Studios, leading a multi-disciplinary arts studio and exhibition space and team of resident artists. Grace brings her curatorial, project management and expertise in public art to the Banana Shire.


The Regional Arts Development Fund is a partnership between the Queensland Government and Banana Shire Council to support local arts and culture in regional Queensland.
The Moura Water Tank Public Artwork has been funded by the Queensland Government's Works for Queensland Program.
Project: Tribute to Modern Pioneers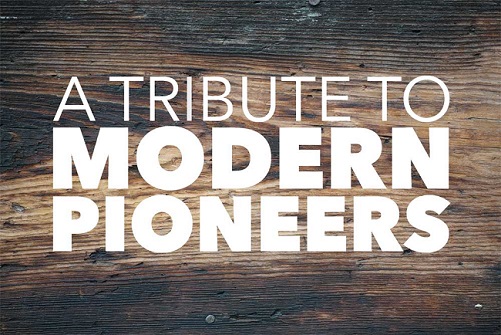 A Tribute to Modern Pioneers is a Banana Shire Council project celebrating the innovative people contributing to the fabric of our community and the regions diverse industries. The project captures local achievements and stories, sharing them with the broader community in an exhibition and publication. A Tribute to Modern Pioneers was displayed at Banana Shire Regional Art Gallery from Novemer 2017 - January 2018.
Queensland based emerging photographer Rachael Baskerville travelled the Banana Shire to take portraits of selected local Modern Pioneers in-situ at their place of work, property, home or an important place linked to their story.
DOWNLOAD THE A TRIBUTE TO MODERN PIONEERS PUBLICATION
Modern Pioneers
David Trevilyan: Agricultural Machinery
Myles Breitkreutz: Recreational Flying
Fiona Hayward: Landowner Rights & Local History Preservation
Auda Maclean: Visual Arts and Cultural Heritage Conservation
Burnett & Louise Joyce: Cattle Genetics, Sustainable Property Management and Distance Education
Debbie Elliott: Rural and Regional Healthcare
Hazel Mann: Visual Arts Community
Jane Parker & Local Herb Farmers: Organic Herb Industry