Australia Day

Australia Day
On Australia Day we come together as a nation to celebrate what's great about Australia and being Australian. Australia Day is the biggest day of celebration in the nation.
On Australia Day we celebrate the things that make our country great: the people, the land, our diversity, our sense of a fair go, our lifestyle and our freedoms. We reflect on our national journey. We commit to making our country even better in the future.
Australia Day 2020 - Theodore
Congratulations to the Theodore Community on hosting the official 2020 Banana Shire Australia Day celebrations at the Theodore Showgrounds.
Click here to view a list of the Winners for the 2020 Awards
Click here to view a list of all Nominees
Click here to view summaries of Nominees and Winners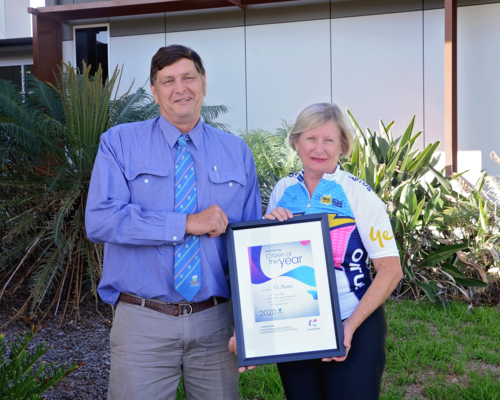 Above: 2020 Citizen of the Year Di Morris pictured with Mayor Nev Ferrier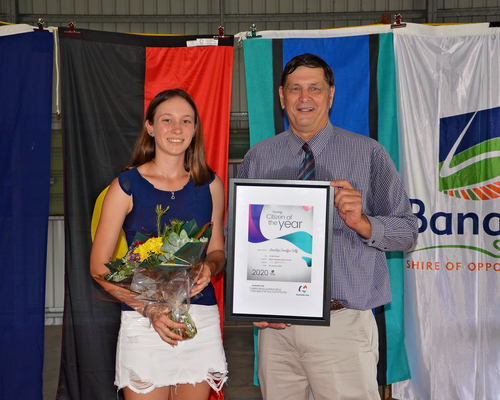 Above: 2020 Young Citizen of the Year Ameliija Swaffer-Selff with Mayor Nev Ferrier