Declared Animals

Declared Animals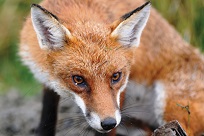 The Biosecurity Act 2014 and Regulation replaced the Land Protection (Pest and Stock Route Management) Act 2002 on 1 July 2016.
This Act lists certain invasive animals as 'prohibited' or 'restricted' and requires everyone to take all reasonable and practical steps to minimise the risks associated with invasive animals.
Foxes, rabbits, feral cats, wild dogs, feral deer and feral pigs are listed as restricted invasive animals. They must not be given away, sold or released into the environmental without a permit. Foxes, dingoes and rabbits must not be kept.
These animals are targeted for control as they represent a threat to primary industries, natural resources and the environment.
Council assists in the control of invasive animals by offering:
1080 baiting
a bounty on dingoes/wild dogs, foxes and feral cats; and
hire of traps for feral cats
Biosecurity Qld have developed the fact sheets to assist you in understanding and meeting your obligations. They can be found here.
For more information about invasive animals and their control contact Council's Rural Services Officers on (07) 4992 9500 or visit the Queensland Department of Agriculture, Fisheries and Forestry website.
1080 Baiting
Council usually offers rural property owners the opportunity to participate in 1080 baiting campaigns to control wild dogs and feral pigs on rural lands in the Region.
Sodium fluoroacetate (1080) is a very useful pesticide for the control of pest animals and has been used throughout Australia since the early 1960s. 1080 is the most efficient, humane and species-specific pesticide currently available for declared animal control in Australia. In Queensland, 1080 is registered for use in the control of wild dogs, feral pigs, foxes and rabbits. 1080 is widely used in Australia to protect agricultural production and bative flora and fauna from the impacts of pest animals.
More comprehensive information on 1080 baiting is available on the DAFF (Department of Agriculture, Fisheries & Forestry) Website.
First Aid
If poisoning occurs, contact the Queensland Poisons Information Centre immediately on 131126 (poisoning advice is available Australia-wide, 24 hours a day, 7 days a week) or seek immediate medical attention.
Dingo/Wild dog, Fox and Feral Cat Bounty
Council offers a bounty of $30 on the presentation of dingo/wild dog scalps, and $10 for the presentation of fox or feral cat scalps, as an incentive towards declared pest animal control within the Shire.
Council only accepts scalps obtained from rural properties within our Shire.
Scalps must be appropriately treated and accompanied by a Bounty Bonus Payment application form.
Please note that our process for accepting scalps has changed! Scalps are now to be handed over to Councils Rural Service Coordinator. Call 0427 148 783 to arrange a suitable time for handover.
Feral Cat Trap Hire
Cat traps are available for hire, free of charge to assist in the management of feral cats outside township areas. An application form must be completed, and conditions apply, including the humane treatment of animals. Hirers are responsible for disposing of any captured animals.