Declared Pest Plants

Declared Pest Plants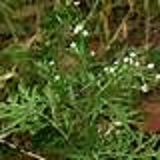 The Biosecurity Act 2014 and Regulation replaced the Land Protection (Pest and Stock Route Management) Act 2002 and Regulation on 1 July 2016.
Under this Act, certain invasive species of plants are listed as 'prohibited' or 'restricted'. Invasive plants are targeted for control because they have, or could have, serious economic, environmental or social impacts.
Council monitors requirements relating to invasive plants within the Shire. The most common invasive plants found within the Shire are Parthenium, Parkinsonia, Rat's Tail Grass, Mother of Millions, Mesquite, Rubbervine and Bellyache Bush.
The Act requires everyone to take all reasonable and practical steps to minimise risks associated with invasive plants under their control.
Numerous washdown facilities are available within the Shire to help remove weed seeds, soil and other foreign matter from vehicles and machines, and Council staff are available to conduct vehicle inspections.
Biosecurity Qld have developed the fact sheets to assist you in understanding and meeting your obligations. They can be found here.
For information regarding invasive plants phone Council's Rural Services Officers on (07) 49929500, or visit the DAFF website.
A0 Shire Map - Parthenium and Rats Tail Grass Weed Declared Areas
Please refer to the disclaimer at the bottom of this page.
Declared Local Pests
Under Council's Local Law No. 3 (Community and Environment Management) 2011, Council has declared the following as local pests:
Feral Leucaena; and
African Love Grass.
Council may require the owner of land to take specified action to control declared local pests.
Disclaimer
The material on this website is for education and basic information purposes only. It is not to be construed by the reader as accurate, up to date or, in any way shape or form, complete and the Banana Shire Council ("Council") disclaims all liability for any loss or injury suffered howsoever caused as a result of relying upon the content of this website in the making of any commercial or personal decisions. If any person does wish to make any commercial or other decisions based on the information contained in this website they should first consult an appropriately qualified professional and obtain information where the requisite details have been professionally verified. The user acknowledges reading this disclaimer prior to further accessing this site.
The Council makes aerial photography contour mapping and public utility information available to end users. This information may vary from time to time as data sets are not complete and information may change. The Council and its associated suppliers make no representations or warranties in relation to the material displayed on this site including without limitation the accuracy, adequacy, reliability, completeness, currency or fitness for any particular purpose of the material. You may use this site for non-commercial purposes only to view, download and display on the condition that you do not alter the material, remove, alter or obscure any copyright notice or digital rights information included in the material, copy the material or any part of it onto another website, create a link between this site and another website in such a way as to mislead users as to the ownership of this site or ownership of copyright or other proprietary rights in this site and the material available on it or purport to use this material in any manner that represents or warrants that the material is accurate, reliable, complete or fit for any particular purpose. Any material displayed on this site relating to information, products or services offered by organisations or entities other than the Council should not be taken as implying the endorsement or approval of Council of the material or the activities of those organisations or entities.