Draft Banana Shire Planning Scheme

Draft Banana Shire Planning Scheme
On 18 August 2010 the Banana Shire Council resolved to prepare a new planning scheme under the Sustainable Planning Act 2009. The new planning scheme was considered necessary in order to improve process and provide a more measured approach towards development throughout the Shire and combine the two presently operative Schemes.
In 2010, the Council prepared a Strategic Directions Paper that outlined the initial intentions for preparing the new scheme which included community consultation.
If you have any questions about the draft planning scheme please contact the Council (07) 49929500 or enquiries@banana.qld.gov.au.
Draft Strategic Framework
A draft Strategic Framework for the new planning scheme was adopted on 22 May 2013 and placed on public notification between 22 May 2013 and 12 July 2013. Two submissions were received during this period.
The draft strategic framework is an important part of the new planning scheme as it establishes the overall strategic direction for the local government area for the next 15 to 25 years. The draft strategic framework can be viewed here.
Process for making a new planning scheme (MALPI)
The process for making a new planning scheme is outlined in the QLD Governments Statutory Guideline for Making and Amending local planning instruments (MALPI).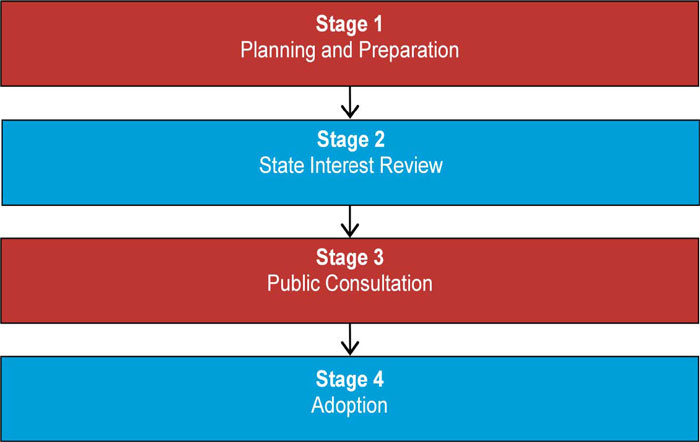 Draft Banana Shire Council Planning Scheme - Progress to Date