Callide Valley Show
Callide Valley Show
​The Callide Valley Agricultural & Pastoral Society Inc. is excited to bring you the Callide Valley Show in 2022.

This is a fantastic event to the local Banana Shire Community year in and year out, filled with fun and festivities.
See below for further details...
The full show scedule can be found on thier website.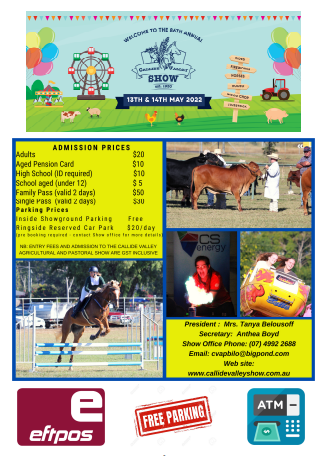 For further information go to:
Facebook page - https://www.facebook.com/CallideValleyShow/
Website - https://www.callidevalleyshow.com.au/
or contact the Show Secretary on (07) 4992 2688.