Mosquito Control

Mosquito Control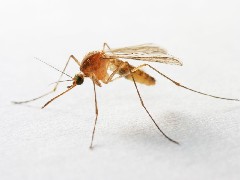 Council monitors and controls mosquitoes, which not only cause a nuisance but can also spread diseases such as Ross River Virus, Barmah Forest Virus, Dengue Fever and dog heartworm.
Controlling Mosquitoes Around the Home
Please assist in the control of mosquitoes by taking these steps at home:
Inspect your house and yard and remove any accumulations of water;
Empty pot plant bases weekly or fill the base with sand to absorb water;
Bromeliads and other water holding plants should be washed out weekly;
Clean roof gutters out regularly and trim back trees which can block gutters;
Ensure rainwater tanks are screened;
Keep swimming pools maintained;
Birdbaths, fishponds and ornamental pools should be washed out weekly and where possible stock with suitable native fish;
Stock dams with native fish and keep the edges clear of vegetation.
Remember—no water no mosquitoes: A single female can lay up to 200 eggs at a time. Between 10% to 90% of these eggs develop into mature mosquitoes. A flower pot base can support 150 larva or wrigglers!!
Protect Yourself:
We cannot eradicate mosquitoes completely, but we can take precautions to protect ourselves from being bitten.
Screen all windows and doors to prevent mosquitoes coming inside;
Mosquitoes are most active at dawn, around late afternoon and just after dusk. If you are outside at these times wear protective clothing, such as a pair of loose fitting pants and a loose fitting shirt, and use insect repellent;
If you live in an unscreened house or are camping, sleep under a mosquito net;
When mosquitoes are present, spray the rooms, particularly behind furniture and other dark places. After securing screens and closing doors, leave the room closed for half an hour before ventilating;
Air conditioning, fans and mosquito coils are also effective in protecting you from mosquitoes.
What Council is Doing
Council has adopted a Mosquito and Black Fly Management Plan to assist in the effective management of mosquitoes within the Shire.
Part of Council's management program to control mosquitoes is the use of larvicide in ponded water. Larvicide is an insect growth regulator specifically targeting mosquito larvae, and is not harmful to people or wildlife.
Fogging or misting of adults is also carried out when there are large numbers of mosquitoes present, using a synthetic pyrethroid specifically registered for the control of mosquitoes in the community. Misting equipment is used early morning or late afternoon, is noisy and may produce a visible mist. The product used is not harmful to people or wildlife, but may cause some minor irritation on close contact - if you concerned notify Council or stay indoors when you hear the misting equipment operating nearby. This product may be harmful to bees, so if you are concerned about bee hives, please notify Council of their location.
Residents have a responsibility to prevent mosquito breeding around their home, and Council will investigate complaints received in relation to concerns over mosquito breeding.
For more information about mosquito control, please contact Council on (07) 49929500 or visit the Queensland Health website. Visit Local Government Toolbox to find out more about public health risks.