Art Gallery - Exhibition Proposals

Art Gallery - Exhibition Proposals
Proposals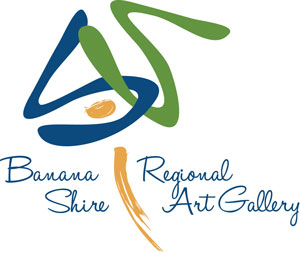 Exhibition proposals are welcome year round and bookings are subject to availability and an assessment process. Exhibitions are generally scheduled for a period of 6-8 weeks. The Banana Shire Regional Art Gallery predominately displays local and Central Queensland artists and encourages exhibitions by both established and emerging artists, as well as group exhibitions. The galley is generally booked up to 2 years in advance, we recommend contacting us in the initial stages of your planning to secure a space.
The gallery has two exhibition spaces:
MAIN GALLERY: suitable for large exhibitions, group displays and large works
PALM TREE ROOM: suitable for smaller exhibitions, emerging artists
For large shows both spaces can be booked at once.
Contact us to enquire about exhibiting with us.
Workshops
BSRAG includes a workshop area which is available for hire. Workshops can be hosted in conjunction with current exhibitions or as separate events. This room includes facilities such as tables and chairs, and a projector screen and a sink for using art mediums. BSRAG encourages exhibiting artists to include public programs alongside their exhibition and will assist in the promotion of workshops.
From time to time BSRAG organises public program and facilitation of workshops.
Contact us to facilitate a workshop today.
Links