Watercolour for Botanical Art with Artistic Endeavour Artist Anne Hayes
Watercolour for Botanical Art with Artistic Endeavour Artist Anne Hayes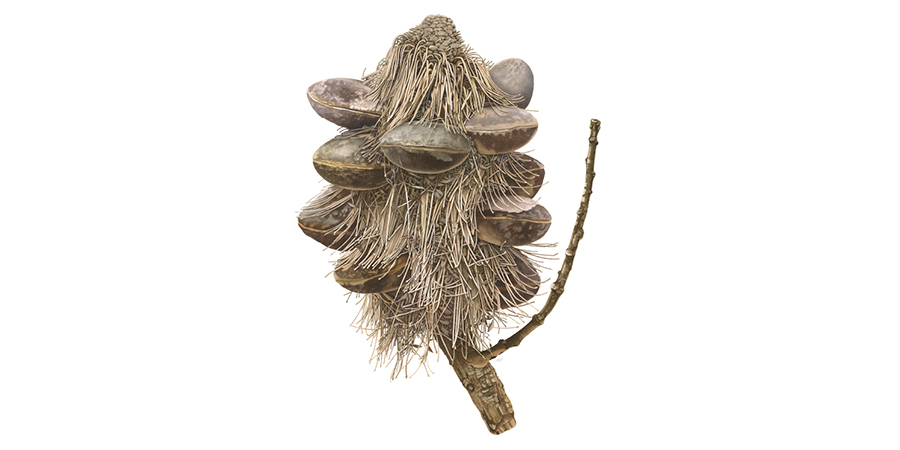 This workshop is proudly presented alongside Artistic Endeavour: Contemporary botanical artists' response to the legacy of Banks, Solander and Parkinson.
Participants will create a graphite study of a botanical object, concentrating on form, shading and contrast. This graphite study will then be used as the basis of a small watercolour painting using the techniques of controlled washes and dry brush application to build colour and form suitable for botanical subjects.
Anne Hayes is a graphic designer and illustrator and has exhibited extensively in national and international botanic-art exhibitions including at the Museum of Sydney, Shirley Sherwood Gallery of Botanical Art, Kew Gardens and The Hunt Institute for Botanical Documentation, Carnegie Mellon University, Pennsylvania USA. Anne's large-scale banksia cone in the exhibition is one of a series – all of Banksia serrata - which have been collected from different locations in Australia.
Materials provided
Suitable for

Adults and high school students (15 years plus
All skill levels (beginner to advanced)
---
Bookings & Enquiries
Bookings are essential, places are limited.
Phone: 4992 9500
Email: enquiries@banana.qld.gov.au
---
COVID-19 Safe Event
This event is following a COVID Safe Event Checklist.
Please do not attend if you are: unwell, have COVID-19 symptoms (cough, fever, sore throat, fatigue, loss of smell or taste, vomiting, diarrhoea or shortness of breath), have been overseas or to a COVID-19 hotspot in the last 14 days, have been in close contact with a confirmed case, are an active COVID-19 case.
Ticket holders will not be penalised for not attending if unwell
Businesses have the right to refuse service
Contact details of all attendees must be provided for contact tracing purpose
---
Artistic Endeavour is an initiative of the Botanical Artists' Society of Queensland in partnership with Museums & Galleries Queensland. This project has been assisted by the Australian Government's Visions of Australia program; the Queensland Government through the Visual Arts and Craft Strategy, an initiative of the Australian, state and territory governments; and the Regional Arts Development Fund, a partnership between the Queensland Government and Moreton Bay Regional Council to support local arts and culture in regional Queensland. Proudly supported by Moreton Bay Regional Council and sponsored by IAS Fine Art Logistics and Winsor & Newton.
Image: Anne Hayes, Banksia serrata, old man banksia, gabiirr (Guugu Yimithirr), 2017. Watercolour on paper, 63 x 45 cm. Image courtesy of the artist.