'Superpowered' Craft
'Superpowered' Craft
Calling all Kids! Join us at the Banana Shire Regional Art Gallery for a super morning of free craft and fun. 'Superpowered on Tour' provides four fun and engaging activities to try, full of humour and courageous characters by artists Tony Albert, Gordon Hookey, Vincent Namatjira and Kaylene Whiskey.
Drop in on Saturday 4th March at 10am-12:30pm. Kids and families of all ages welcome
Superpowered on Tour is free QAGOMA Touring program available to regional Queensland communities.
For more info, click here: https://www.banana.qld.gov.au/programs-events/bsrag-event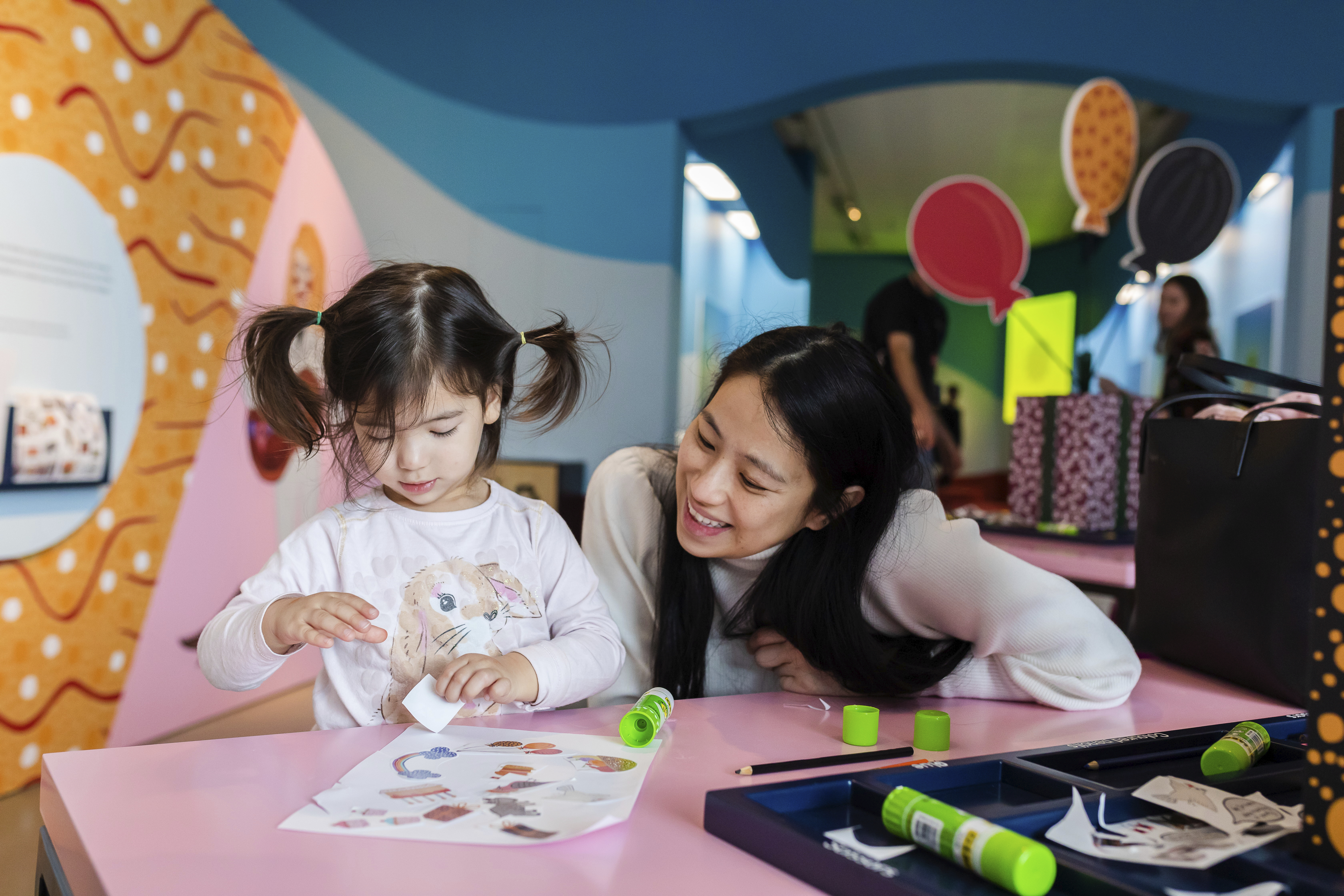 Visitors at Kaylene Whiskey's Super Party 2022 in 'Superpowered', Children's Art Centre, Gallery of Modern Art, Brisbane, 2022 / © Kaylene Whiskey / Photograph: Katie Bennett © QAGOMA
Tab Image: Visitor at 'Superpowered', Children's Art Centre, Gallery of Modern Art, Brisbane, 2022 / Photograph: Katie Bennett ©QAGOMA
Above Image: Visitors at Kaylene Whiskey's Super Party 2022 in 'Superpowered', Children's Art Centre, Gallery of Modern Art, Brisbane, 2022 / © Kaylene Whiskey / Photograph: Katie Bennett © QAGOMA