Discarded Symphonies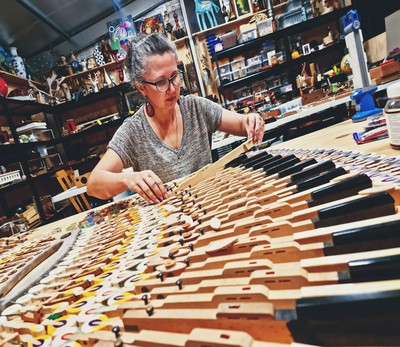 Image: Nora Hanasy, 2022, Portrait in Studio, Image courtesy of the artist
Discarded Symphonies
Nora Hanasy
12 March - 28 April 2022
MAIN GALLERY
Music and instruments play an important part in many aspects of our lives especially in ceremonies and celebration. Most of us cannot imagine a world without it. Instruments however do deteriorate over time, and many get discarded once they can no longer play. This exhibition celebrates these instruments once a bringer of joy and bearer of memories.
Discarded Symphonies explores the principles of pattern, rhythm, and balance through the art of assemblage. Repurposing familiar musical instruments and found objects into unexpected and compelling compositions she highlights the inventive potential of discarded materials.
The exhibition content comprises of wall hung relief works and three-dimensional sculptures.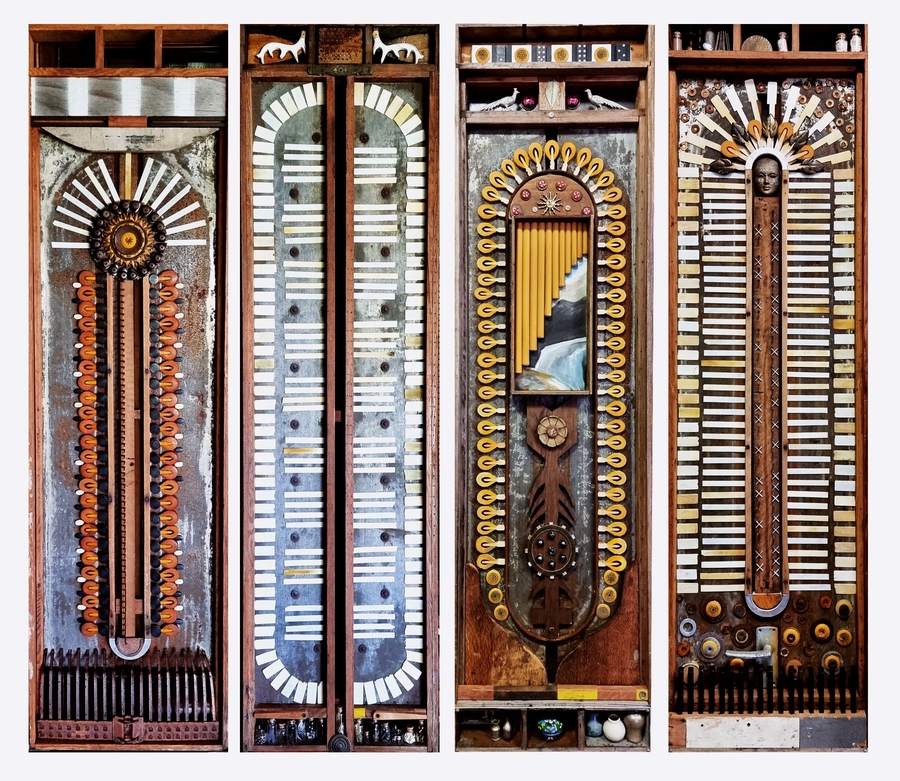 Image: Nora Hanasy, The Memory Collector 2021, Discarded Love Symphony 2021, Instrument of Patience, Echoes of Bragi, Images courtesy of artist
Programs & Events
Exhibition Opening
Date: Saturday 12 March
Time: 6pm
Light refreshments provided
RSVP Essential
Phone: 4992 9500
Email: enquiries@banana.qld.gov.au
Workshops:
Date, Time and Details TBC
Weekend Viewing
Date: Saturday 26 March, Saturday 9 April 2022
Time: 10am - 12pm
Bookings & Enquiries:
Phone: 4992 95000
Email: enquiries@banana.qld.gov.au