Paint The Town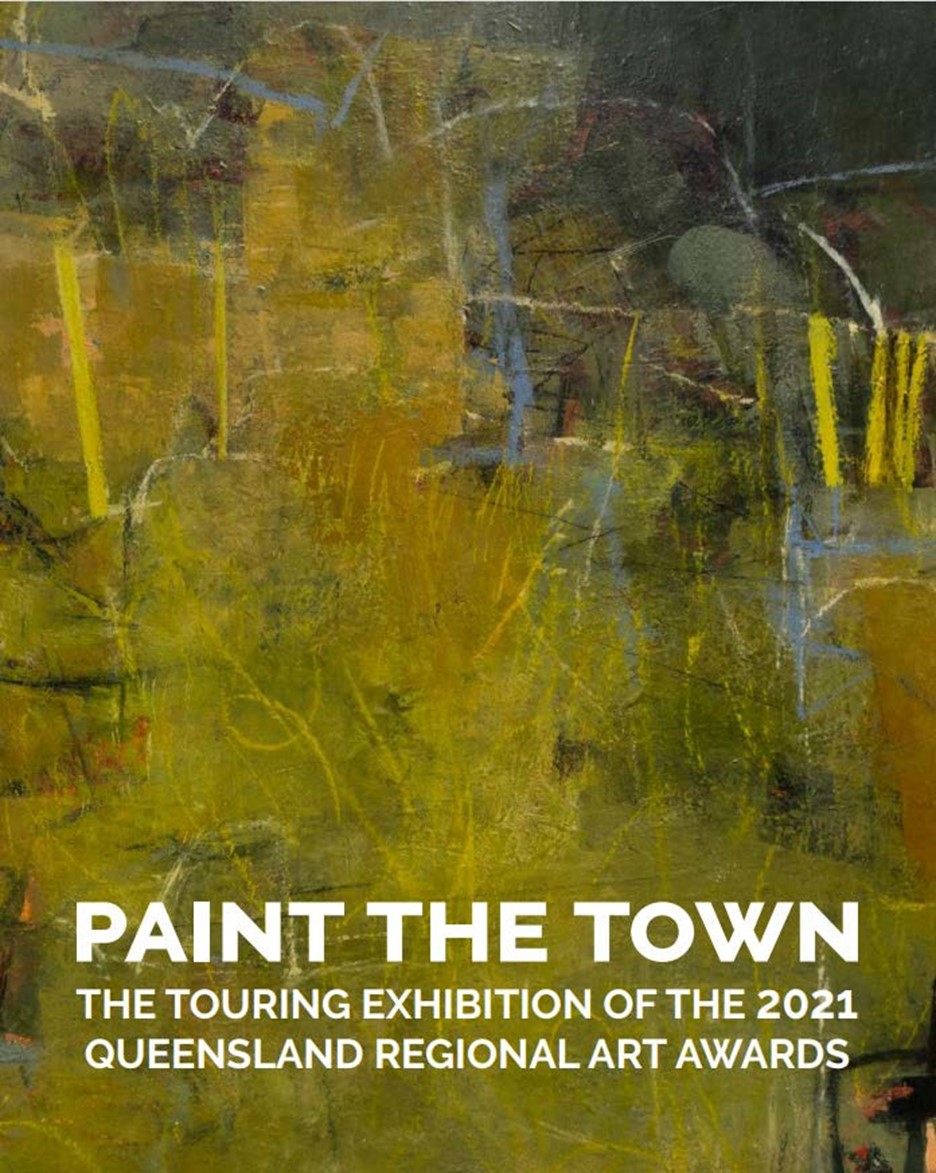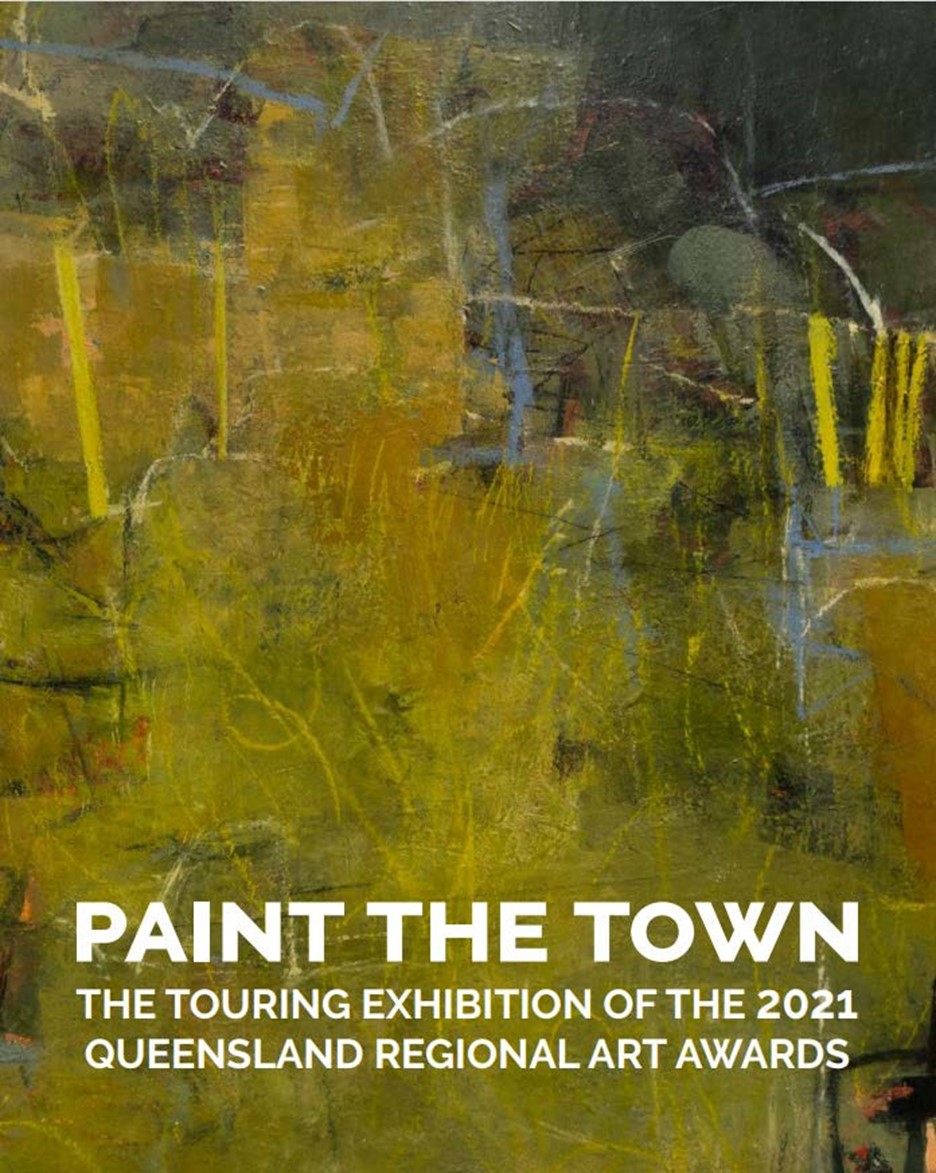 Paint the Town
Art lovers are invited to celebrate local Queensland talent with the touring exhibition Paint the Town
Banana Shire audiences will be treated to an award-winning selection of regional Queensland talent with the showing of Paint the Town at Banana Shire Regional Art Gallery, on display Friday 22nd July 2022
An initiative of Flying Arts Alliance, Paint the Town, is the touring exhibition of the 2021 Queensland Regional Art Awards and showcases the works of 28 talented emergings and established artists from across regional Queensland.
Evoking the spirit of celebration by responding to the 2021 exhibition theme, artists examine the activities, environments, and moments in which they rejoice in celebration.
Chris Stannard, Curator at Cultural Services, Cairns Regional Council, and one of the 2021 Queensland Regional Art Awards judges, says the exhibition presents a uniquely Queensland perspective as artists looked to their local community for inspiration.
"As we poured through all the entries, the judges and I were struck by the strength of the themes that had emerged."
"Many of the entrants had responded to the title Paint the Town by addressing concepts of 'place' and 'community.' Perhaps not surprisingly, given we've spent much of the last eighteen months traveling only within Queensland, and our focus has become increasingly localised," said Chris.
"The result is a collective body of work, that is very much from and about regional Queensland, as seen by its artists."
Flying Arts Alliance Executive Officer Kerryanne Farrer says the diversity of artistic practice represented in the exhibition pays a timely tribute to the organisation's history during its 50th anniversary.
"The Queensland Regional Art Awards competition was formed from years of art classes and exhibitions held throughout the state since 1971 when Flying Arts Alliance was founded by talented Queensland artist and educator Mervyn Moriarty," explains Kerryanne.
"In Paint the Town you'll see artworks from the far reaches of our vast state; as far north as Cairns, as remote as Gununa (Mornington Island), and as central as Charleville. Now, 50 years on, it's a pleasure to continue platforming the rich artistic talent of our state."
The Queensland Regional Art Awards is an annual visual arts prize and exhibition for established and emerging artists living in regional and remote Queensland. The initiative aims to provide a platform for further professional development.
Paint the Town, a touring exhibition of the 2021 Queensland Regional Art Awards, is an initiative of Flying Arts Alliance in partnership with Museums & Galleries Queensland. This project is supported by the Queensland Government through Arts Queensland, and proudly sponsored by Holding Redlich.
Paint the Town will be on display at Banana Shire Regional Art Gallery from 22nd July until 2nd September 2022, with an official opening on Friday evening 22nd July 2022. The exhibition will tour until 2024 to Cairns, Atherton, Biloela Emu Park, Bundaberg, Mundubbera, Miles, Roma, Dalby, Warwick, and Gat
About Flying Arts Alliance
Flying Arts is an arts and cultural development organisation that has been delivering visual arts projects and services to regional and remote Queensland since 1971. The Association has played a significant role in inspiring artists and communities, as well as helping to overcome the impacts of regional isolation and remote living.
Flying Arts Alliance acknowledges the traditional custodians of the lands and seas on which we work, live, and create. We pay our respects to Elders' past, present, and emerging.

Programs & Events
Exhibition Opening
Date: Friday 22nd July
Time: 6pm
Light refreshments provided
Phone: 4992 9500
Email: enquiries@banana.qld.gov.au
Workshops:
Date, Time and Details TBC
Weekend Viewing
Date: 23rd July & 20th August
Time: 10am - 12pm
Bookings & Enquiries:
Phone: 4992 95000
Email: enquiries@banana.qld.gov.au