Sale of Land - Industrial Estate at Taroom
Sale of Land - Industrial Estate at Taroom
Council invites expressions of interest for the purchase of Industrial Land situated at Rose Street (L23 RP805169) and Tai Shue Street (L24 RP805169), Taroom.
Expressions of interest, including a financial offer, are to be sent by post to PO Box 412, Biloela, Qld, 4715 or email to enquiries@banana.qld.gov.au. All reasonable offers will be considered.
Further information can be obtained by contacting the Land and Lease Management Coordinator on (07) 4992 9500 or by email on enquiries@banana.qld.gov.au
Note: L23 RP805169 has an area of 60m x60m which will be subdivided off prior to sale due to council infrastructure.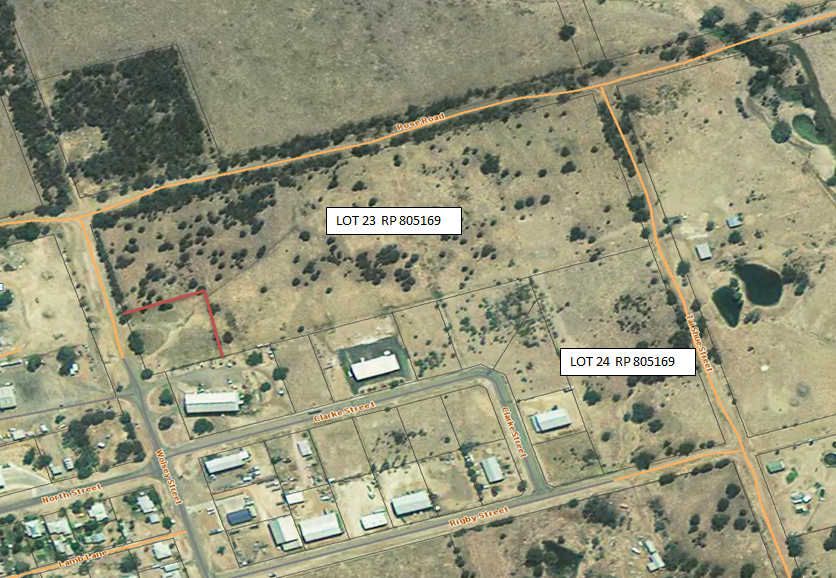 Taroom Land for Sale