Interesting facts you didn't know about Council services
Interesting facts you didn't know about Council services
Did you know that council inspects and maintains 4,008kms of local roads across the Shire?
Or that 72,803 items were borrowed from our libraries last financial year?
And that 50 community groups shared in over $119,000 in funding from Council's Community Grants Program?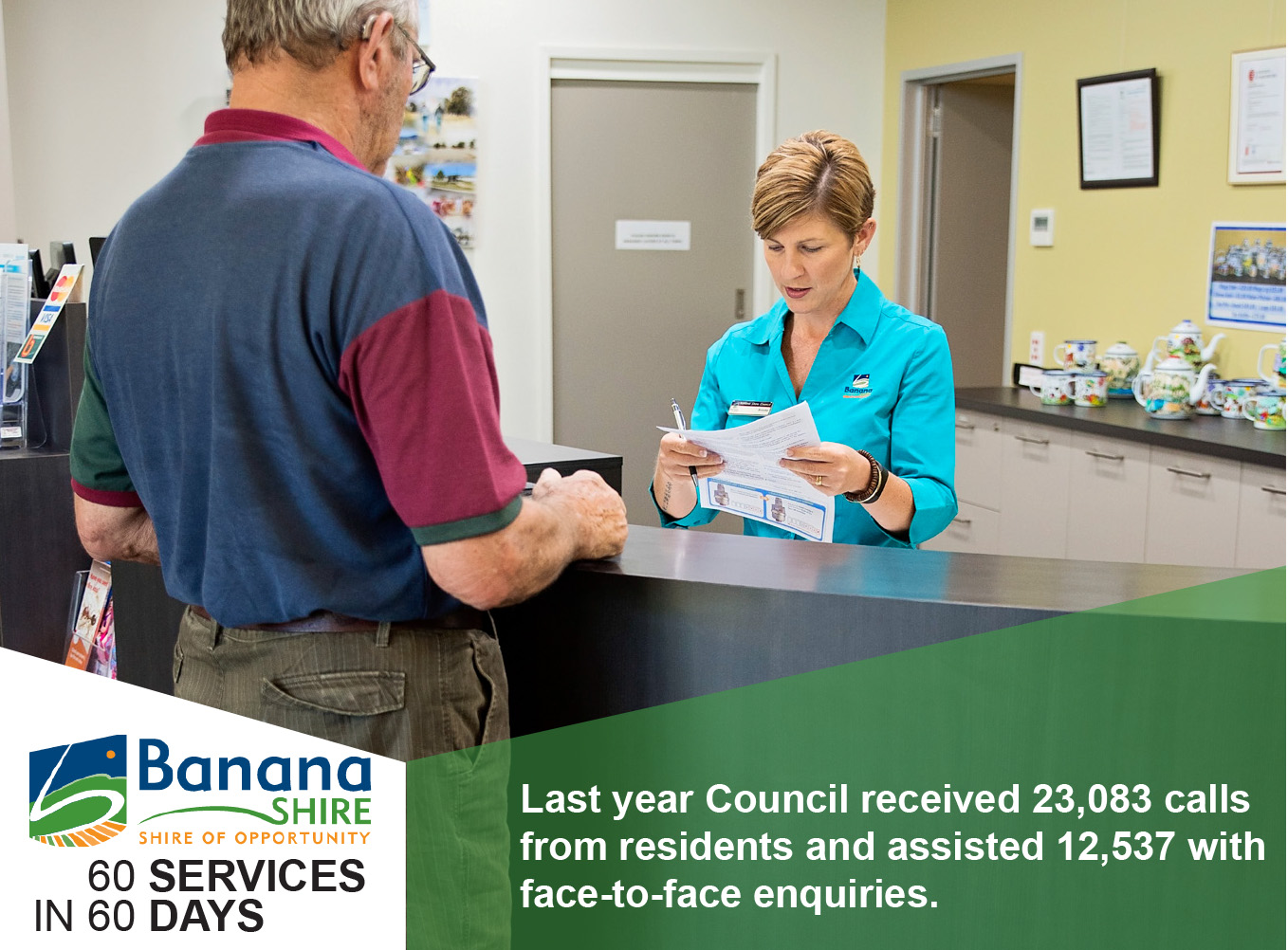 These and other interesting facts and information are being released as part of Banana Shire Council's 60 Services in 60 Days social media education and awareness campaign.
The campaign is designed to provide the community with a better understanding of the diverse range of projects and services that Banana Shire Council provides to its residents and visitors.
Banana Shire chief executive Tom Upton said the days of local government being responsible solely for rates, roads and rubbish were well past.
"These still make up the core of what Local Government delivers to its ratepayers," Mr Upton said.
"But there is a whole lot more to our portfolio than most residents are fully aware of.
"The 60 Services in 60 Days campaign will shine a light on some of these services."
The campaign will run on Banana Shire Facebook Page from February through to April.