Celebrating National Volunteer Week: 18-24 May 2020
Celebrating National Volunteer Week: 18-24 May 2020
Debbie became a volunteer to improve the quality of live for others living in her community. She drives clients to and from medical appointments providing rural residents who are unable to drive access to medical services in the city.
"What I like most about volunteering for the Banana Shire Council Taroom Medical Transport Service is the opportunity to make a difference in the circumstances of people needing the service."
From 18 – 24 May Banana Shire Council joins in the celebration of National Volunteer Week.
Banana Shire Council would like to celebrate and thank our volunteer teams who contribute so greatly to our community through assisting at various facilities and in the delivery of services. So far in this financial year our volunteers have contributed over 1600 hours, and incredible achievement for a small team.
Our volunteers are generous and dedicated and their positive impact is priceless. The theme of this year's celebration, 'Changing Communities. Changing lives.' summarises the incredible impact that volunteerism has not only to communities, but for individuals as well.
Thank you to our volunteer teams:
Banana Shire Community Resource Centre
Banana Shire Libraries
Banana Shire Regional Art Gallery
Taroom Medical Transport Service
Volunteering Australia says volunteers are happier, healthier and sleep better than those who don't volunteer, and 95% of volunteers say that volunteering is related to feelings of wellbeing. At Banana Shire Council through the volunteering program our staff also enjoy the friendships that develop, teaching others new skills and working directly with members of our community that we serve.
If you are interested in joining our volunteer program contact Council on 4992 9500 and our relevant staff members will provide more information.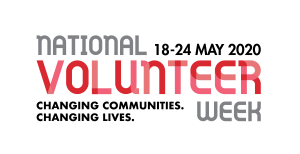 Image: CRC Volunteers Glenis and Gaye.