Government grant gives recycling program much needed boost
Government grant gives recycling program much needed boost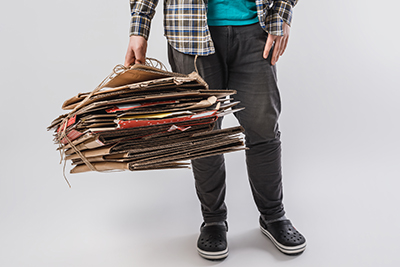 Banana Shire Council will ramp up its paper and cardboard recycling program after receiving a $144,320 grant from the State Government.
Council was one of 34 successful applicants to receive funding from the Palaszczuk Government's Regional Recycling Transport Assistance Package (RRTAP).
Banana Shire Mayor Nev Ferrier said Council was extremely appreciative to have received the grant.
"This funding will allow Council to store, collect and transport recyclable paper and cardboard from waste facilities across the Shire, bringing it to one central location for baling and recycling," Cr Ferrier said.
"By doing this we will be able to divert 634 tonnes of waste from going into our landfill, which will improve capacity at our landfill site, extend its lifespan and reduce operating costs."
Minister for Environment and the Great Barrier Reef Leeanne Enoch, said the funding would help regional Queenslanders be part of the State's war on waste and help to create long-term sustainable jobs.
"This is a win for our environment and a boost for regional employment, which is an important part of the Palaszczuk Government's recovery plan: Unite and Recover for Queensland Jobs," Minister Enoch said.
"There are unique challenges when recycling and re-using waste in Queensland's regional communities and this package will assist with the cost of accessing recycling services.
"This funding provides the support needed for organisations in regional Queensland to divert more resources from landfill and recycle more," Ms Enoch said.
Last year, the Palaszczuk Government announced this $6 million package to help councils, businesses and charities with the cost of transferring recyclables.
"This funding program is another way that our government is supporting regional Queensland and creating jobs," Ms Enoch said.
"There are three times as many jobs in recycling as there are in landfill, so every initiative that helps to increase recycling is supporting more employment."