Theodore water reservoir roof replacement
Theodore water reservoir roof replacement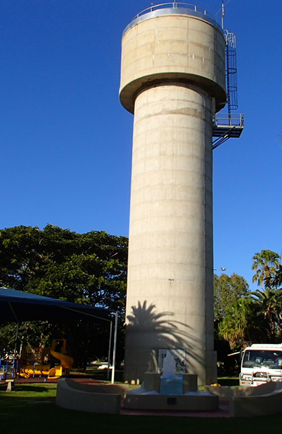 Work to replace the roof on Theodore's elevated water reservoir is scheduled to commence on Monday 9 November.
The project is anticipated to take two weeks to complete, weather permitting.
The new roof is necessary to maintain the quality of the water stored in the reservoir.
The new roof will incorporate several new features including fully sealed galvanized roof sheeting, a mechanical reservoir ventilation system and a sealed wall to roof interface.
All communication antennas and water level control equipment that are currently located on the roof will be removed before the old roof is pulled down and then re-installed after the new roof is in place.
To accommodate this work Council Water Services has implemented a system that ensures water supply in Theodore will not be interrupted during the expected two week project.
Residents should continue to receive uninterrupted water supply, however it is possible that some customers may experience some small variations in water pressure.
To ensure the safety of the general public the playgrounds and toilet facilities in the park surrounding the reservoir will be off limits.