Extra $1 million in funds for local roads
Extra $1 million in funds for local roads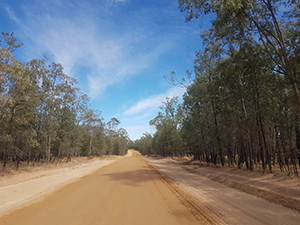 Banana Shire Council has received an additional $1,577,538 in funding from the Federal Government's Local Roads and Community Infrastructure (LRCI) Program.
Council was notified of the funding in a joint announcement by Deputy Prime Minister and Minister for Infrastructure, Transport and Regional Development Michael McCormack and Minister for Regional Health, Regional Communication and Local Government Mark Coulton.
Banana Shire Mayor Nev Ferrier said the announcement was welcome news for Council and thanked the Federal Government for their support through the LRCI Program.
"While we have not finalized which projects this money will be spent on, our preference will be to use it to gravel some of our rural roads," Cr Ferrier said.
"Council will identify these roads and then lodge a submission to the government for their approval."
Deputy Prime Minister Michael McCormack said the Federal Government was again demonstrating its commitment to partner with local governments, like Banana, as they play a critical role as part of the national recovery from the COVID-19 pandemic, delivering local jobs, through local projects.
Mr McCormack said this funding extension would continue to assist local governments to deliver local road and community infrastructure projects, as well as create local job opportunities particularly where employment in other sectors had been negatively impacted.
The funding will be made available from 1 January 2021.