BSC Half Yearly Water Meter Readings
BSC Half Yearly Water Meter Readings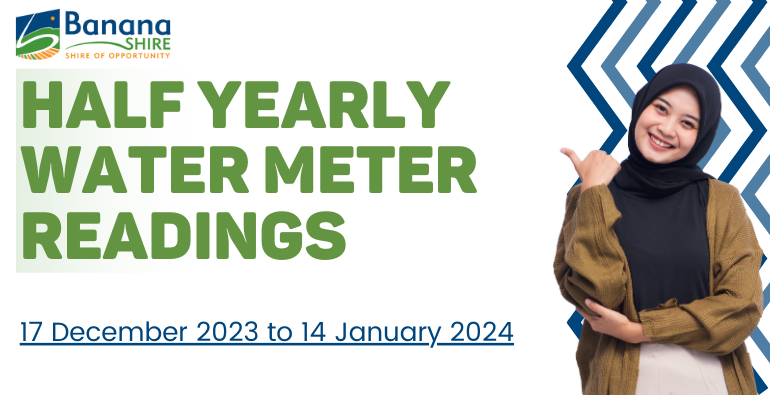 Half Yearly Water Meter Readings
Residents are advised that Banana Shire Council will be carrying out a systematic inspection program in accordance with the Local Government Act 2009, of all metered premises connected to the water supply schemes in Banana, Baralaba, Biloela, Callide Dam, Cracow, Goovigen, Moura, Taroom, Thangool, Theodore and Wowan, to record water meter readings.
The water meter reading program will commence on Sunday 17th December 2023 and end on Sunday 14 January 2024 and will be conducted between the hours of 6.00am and 5.00pm daily.
Council officers and/or appointed persons with appropriate identification will undertake the water meter reading program and may be required to enter properties to gain access to and read the water meters. Residents are required to restrain their dogs during this period, and check that garden vegetation does not obstruct access to the water meters.
Enquires may be directed to Council's Water Services Section on (07) 4992 9500.