Brigalow Arts Festival

Brigalow Arts Festival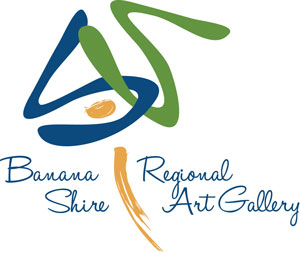 The Brigalow Arts Festival is hosted annually in October, proudly presented by the community group, Banana Shire Art Gallery Association Inc.
The 2018 festival has over $8000 in prize money on offer thanks to many generous sponsors. Emerging and professional artists of all artforms are invited to enter the festival with twelve sections available.
Congratulations to all 2018 Brigalow Arts Festival participants on your brilliant work!
Download a list of the award winners
2018 Key Dates
Entry Forms Due: Monday 24 September 4pm
Artwork Drop Off: Wednesday 3 October 9am - 4pm
Festival Opening: Friday 12 October from 5:30pm, presentations 6pm
Weekend Opening Hours: Saturday 20 October and 17 November 10am - 12 midday
Artwork Collection: Saturday 17 November 12 midday - 4pm
About the Judge - Mark Coombe
I spent most of my primary school years on Waverley Station near St. Lawrence in Central Queensland, my dad, Ken managed this 80 odd thousand acre property for Stan broke Pastoral Company. I attended boarding school in Rockhampton for five years in the late seventies and then enjoyed four years at Gatton Agricultural College.
In the early nineties I decided to capture the rural life that my work had moved me away from. So with camera and saddle I headed out into stock camps all over Australia and over a period of 6 years published three books; "A Taste of the Land", "Leather Dust Tin and Rust" and "A Day in the Outback" which I'm happy to say sold out. Painting has always been something I wanted to do, but felt it was beyond my ability.
However by 2013 the kids had left home and I'm thinking, surely if someone else can paint then I can as well. So as the saying goes, if you want to do something enough, then you can do it. I think it was a case of being persistent enough to keep doing whatever I had to do to improve.
Read more about Mark Coombe here
Entry Forms
BRIGALOW ARTS FESTIVAL ENTRY FORMS
BRIGALOW ARTS FESTIVAL ENTRY CONDITIONS
Brigalow Arts Festival Opening
FRIDAY 12 OCTOBER
FROM 5:30 PM, PRESENTATIONS 6 PM
Join us to celebrate the opening of the 2018 Briglow Arts Festival!
Light refreshments served by Biloela State High School Hospitality Students
Live music by Saxophnic and Dell Hodgson and Annette Rideout
Entry Fees
Adults: $10
Concession: $5
Students, sponsors and entrants: Free
More Information