Grounding and Connecting to Our Place and Ourselves Through Art Journaling
Grounding and Connecting to Our Place and Ourselves Through Art Journaling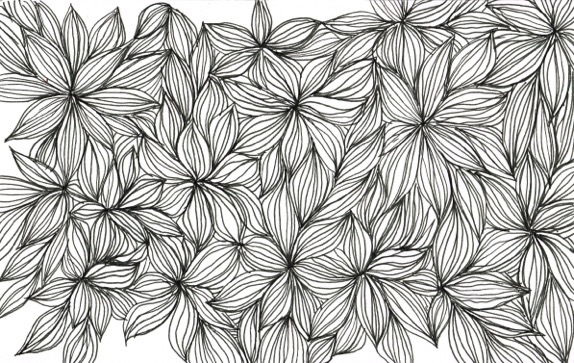 Take some time out to reflect and connect to place and ourselves in this art journaling program led by Theodore artist Tracey Hewitt. Over four weeks Tracey will guide one hour live sessions online, or catch-up and watch the video later in your own time. The program explores mindfulness, reflecting on qualities and habits, and exploring our environments to find natural objects to work with.
Art journaling requires basic materials and is suitable for all skill levels, beginners and practicing artists.
This program is being hosted by Banana Shire Regional Art Gallery in conjunction with the upcoming group exhibition Common Ground: Theodore - one place, many journeys by artists from the Theodore region. Common Ground explores each artist's connection to place and community as they reflect on living in this corner of the world.
Program Details
Week 1: Line Work
Explore what happens when we commit to repeating a simple line across a whole page, or around simple shapes; a grounding, meditative process.
Week 2: Sticks and Stones
Create 'inspiration' sticks and rocks using natural objects collected from our place in the world, they will be painted and decorated as touchstones or reminders.
Week 3: Me As a Tree
Drawing ourselves as trees, creating an avenue to reflect on qualities or habits that support us, qualities or habits we want to nurture and grow and qualities or habits we would like to drop and shed.
Week 4: Hands on Emotions
Using a tracing of our own hands, we'll explore mindfulness and emotions in relation to a chosen situation as we turn that hand tracing into artwork.
Materials
Provide your own:
Paper or notebook

Permanent market pen (black, perhaps white - participants preference)

Acrylic paint

Any other colour media or pens of choice

Found sticks and stones (week 2)
Bookings and Enquiries
Contact the gallery on 4992 9500 or email enquiries@banana.qld.gov.au for more information or to register to participate in the live sessions.

Recorded sessions will be made available on our website.
Connect and Share
Connect and share your art journaling journey using the hashtag #bsrag or tag us @bananashireregionalartgallery
Program Videos
Click here to access the program videos (uploaded weekly following each live session).
About Tracey Hewitt
Tracey is a visual artist, writer and art teacher with a special interest in the healing and therapeutic benefits of creativity. She lives in the Aussie bush by a billabong, not far from Theodore in Central Queensland, surrounded by her farming family.
As a mixed media artist she creates intuitively - from the inside out – she's never sure what a piece will be until it's finished. Follow Tracey online to see glimpses into her process and reflections on life.