Jabu Birriny (land + sea): Contemporary stories by Yarrabah artists - Exhibition Opening
Jabu Birriny (land + sea): Contemporary stories by Yarrabah artists - Exhibition Opening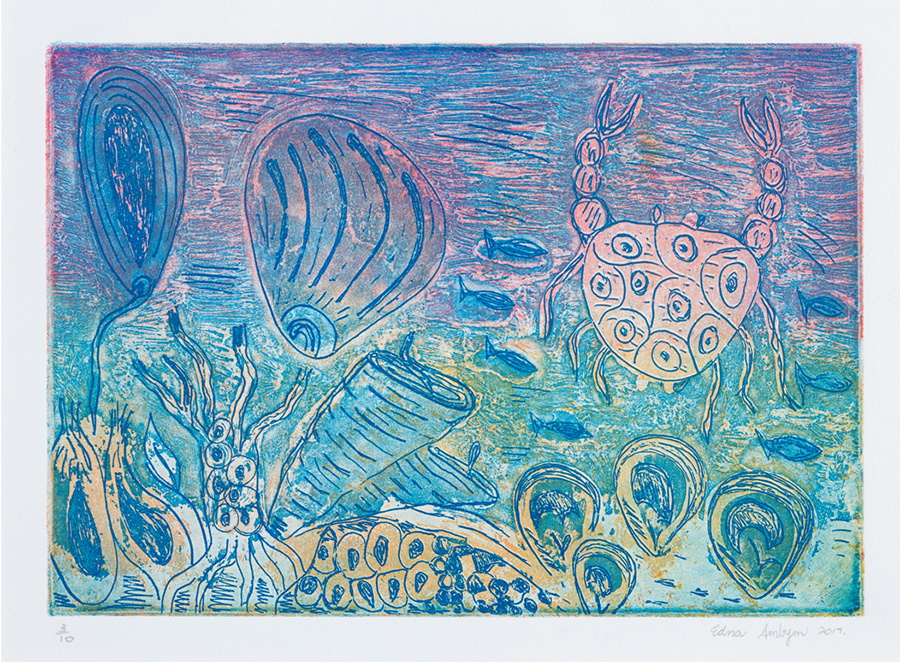 Join us for the official opening of Jabu Birriny (land + sea) pronounced Jah-boo Bir-rin-ee. Jabu Birriny celebrates the unique environment of Yarrabah and its ongoing importance to culture and people.
Located on the shore of Cape Grafton in Far North Queensland, Yarrabah is the traditional Country of the Gunggandji people. It is a dynamic Aboriginal community surrounded by tropical native bushland and mountain ranges united by sandy coastlines and coral reefs.
Jabu Birriny shares stories rich in lineal and recent histories through vibrant prints, intricately woven vessels and textured ceramics that embody the land and sea.
Artists: Philomena Yeatman, Michelle Yeatman, Valmai Pollard, Edna Ambrym, Ruben Ambrym, Eric Orcher and Elverina Johnson.
Complimentary morning tea provided
RSVP essential, places are limited
Bookings & Enquiries
Banana Shire Regional Art Gallery
Phone: 4992 9500
Email: enquiries@banana.qld.gov.au
COVID Safe Events
Banana Shire Regional Art Gallery follows the Queensland Government COVID Safe Event Checklist.
Please stay at home if unwell or have a cough, fever, sore throat, fatigue or shortness of breath.
Please observe our conditions of entry, personal hygiene requirements and physical distancing measures
Maintaining physical distancing requirements is the individuals responsibility
Banana Shire Regional Art Gallery is required to take contact details of visitors, supplying this information prior at RSVP will assist us greatly on the day
Please observe gallery staff and volunteer directions when attending the event
Please seek staff assistance if you become unwell during the event
Image: Mayi Bugaam - Sea, 2017, Edna Ambrym. Photo by Mick Richards Photography. Courtesy of Yarrabah Arts and Cultural Precinct.