About Us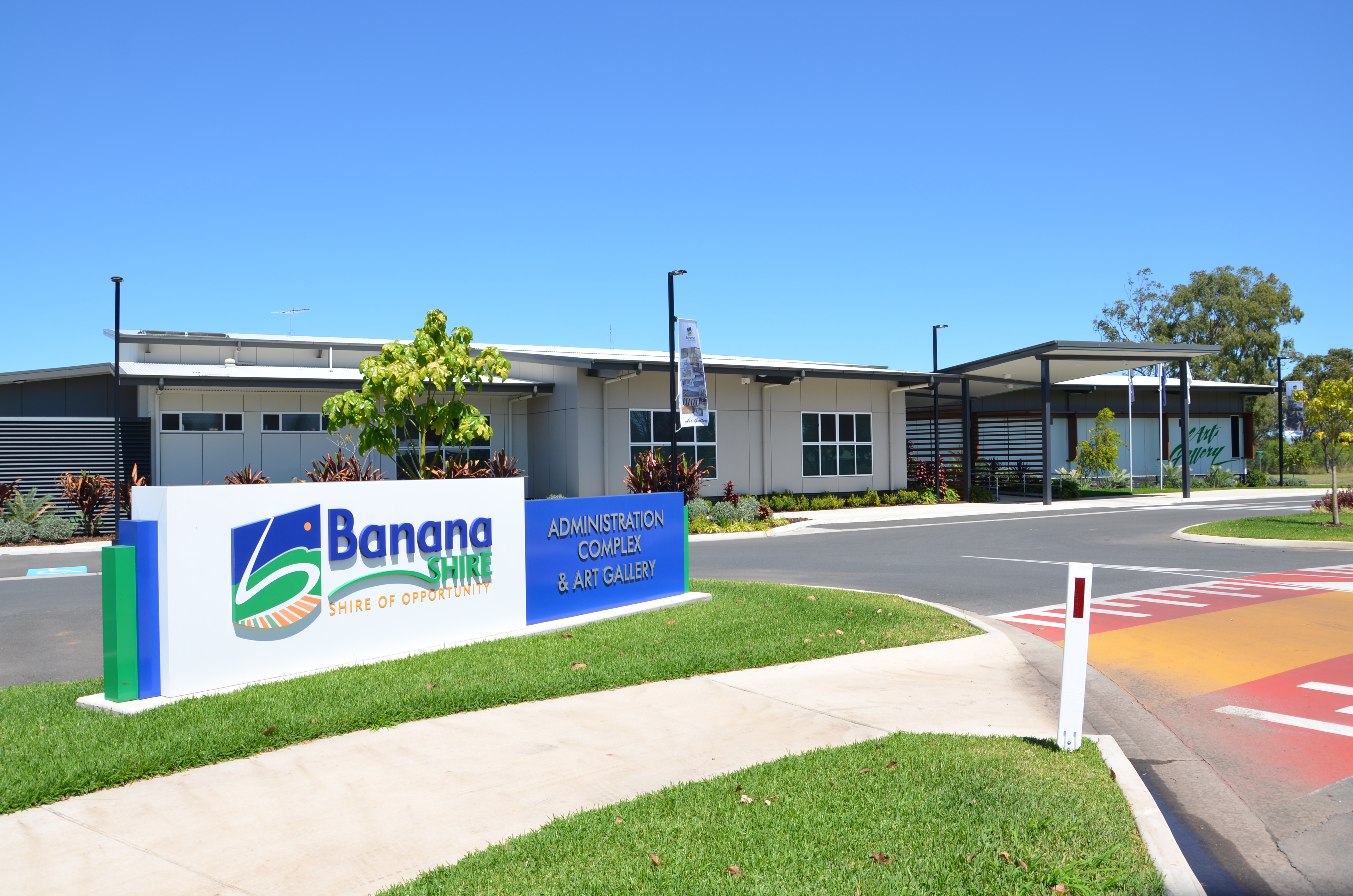 About Us
Banana Shire Regional Gallery (BSRAG) is an initiative owned and operated by Banana Shire Council.
The gallery is free to the public and displays exhibitions by local and Central Queensland artists, along with works from beyond through touring exhibitions. The gallery has two exhibition spaces, with new exhibitions on display every six to eight weeks.
The gallery also houses the Banana Shire Art Collection.
History
Banana Shire Regional Art Gallery was officially opened by Honourable Jeff Seeney MP in August 2013. The gallery is the first public premises dedicated to visual art display and storage in the Banana Shire.
For many years the local community worked towards establishing an art gallery in the Shire. A group of like-minded people formed the Biloela Art Gallery Committee which later became the Banana Shire Art Gallery Association. The members fund-raised and steadily built up a collection of works with the proviso that it would be handed to Council when a suitable building was provided. By the mid-nineties the collection had grown to around 91 pieces, and in 1997 the collection was donated to Council for safe storage.
Today the Banana Shire Regional Art Gallery provides a purpose built facility for safe storage and display of the collection while also providing a place for local and regional artists to exhibit their work.
Visit Us
62 Valentine Plains Road, Biloela
Free Entry
9:30am - 4:00pm (Monday - Friday)
10:00am - 12midday (3rd Saturday of month)
Contact Us
Phone: 4992 9500
Email: enquiries@banana.qld.gov.au
Post: PO Box 412, Biloela QLD 4715