Art Gallery - Current Exhibitions

Art Gallery - Current Exhibitions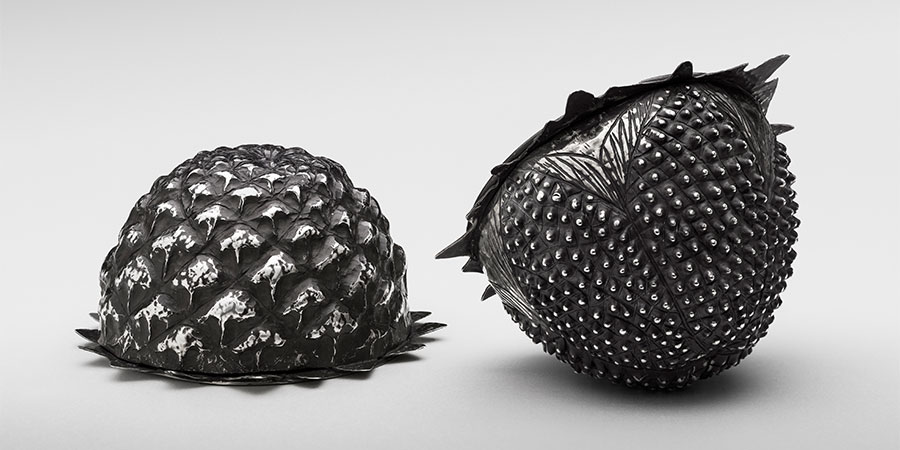 USE | Jewellers and Metalsmiths Group of Queensland
2 December 2019 – 24 January 2020
MAIN GALLERY
USE is a touring exhibition of contemporary jewellery and small objects, exploring the impact of 'tools' in artisan practice, developed by the Jewellers and Metalsmiths Group of Queensland.
Artists: Helen Bird, Jac Dyson, Lois Hayes, Catherine Hunter, Alicia Lane, Catherine Large, Samuel Lintern, Andy Lowrie, Nellie Peoples, Clare Poppi, Kierra- Jay Power, Paola Raggo, Elizabeth Shaw, Katie Stormonth, Rebecca Ward, Helen Wyatt, and Xiaohui Yang.

USE is a touring exhibition in partnership between Jewellers and Metalsmiths Group 
of Australia (Queensland Chapter) Inc. and Museums & Galleries Queensland. This project is supported by the Visions regional touring program, an Australian Government program aiming to improve access to cultural material for all Australians; the Queensland Government through Arts Queensland; the Australian Government through the Australia Council, its arts funding and advisory body; Liveworm Studio; and the Queensland College of Art, Griffith University.
IMAGE: Alicia Lane, The Impossible Prize #2 and The Impossible Prize #1 2018, Sterling silver, 44 x 85 x 85, 50 x 90 x 90. Photo: Michelle Bowden, Visuall Photography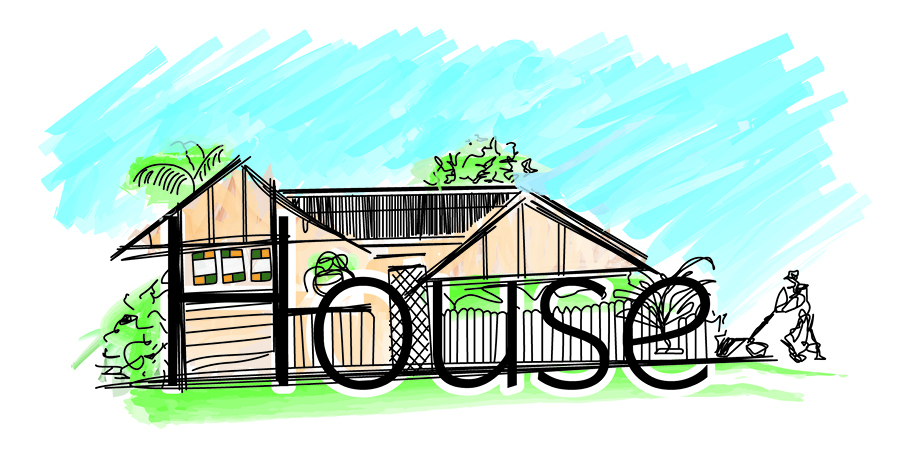 HOUSE | Erin Dunne
3 December 2019 – 24 January 2020
PALM TREE ROOM
House draws on ideas and imagery from Erin Dunne's explorations of houses and their personal and symbolic significance. It bridges her experiences as both artist and art educator to present an immersive exhibition with a focus on audience participation and collaboration. House demonstrates Dunne's response to the challenge of pushing her drawing practice into a new realm by exploring visitor-centric exhibition practice. Shifting from a historically two-dimensional practice, House extends Dunne's drawing practice off the wall, launching it into the third dimension. The exhibition aims to surprise, delight, inspire curiosity and invite play for audiences of all ages and abilities.
Dunne's artistic practice can be broadly summarised as an autobiographical investigation of the connection between the memories that form the layers of who we are, and the people, places and objects that connect us with those memories. She considers places and objects akin to vessels or repositories for memories. Dunne uses the language and process of drawing to map her own personal and family histories to depict places that are evocative of people and memories that form a fundamental part of her sense of self.
House centres around three houses that Dunne has an intimate connection with: her childhood house, her Nana's house, and the house that she currently lives and works in. These installations reflect on the way that houses are more than just architectural structures: they offer a place to feel completely at home with oneself, sheltered from the buffeting winds of the outside world by physical walls and the invisible protection of familial love and connection.
House at Banana Shire Regional Art Gallery features a selection of works from the original exhibition held at Rockhampton Art Gallery in 2019. House is displayed at Banana Shire Regional Art Gallery courtesy of Rockhampton Art Gallery, Rockhampton Regional Council and Erin Dunne.

---
COMING SOON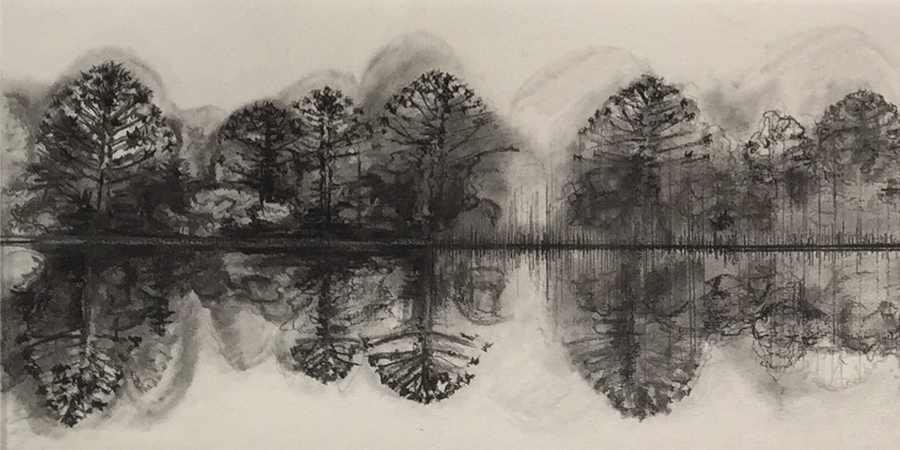 Once Upon a Forest: The Eloquence of Trees | Veronika Zeil
3 February 2020 – 13 March 2020
MAIN GALLERY & PALM TREE ROOM
Once Upon a Forest: The Eloquence of Trees by Veronika Zeil explores the fascinating ability of trees to communicate and interact on levels we are only just beginning to understand.
Who said trees cannot talk, feel, share and act collectively? We may not hear or see evidence of their communal activities as we hike through forests. However, science allows us to gain more and more insight into processes which fairy tales and myths have taught us all along – forests have magic!
The artworks evolve around stories and science discoveries about trees as feeling and communicating beings. The forest ecosystem is linked in many intriguing ways, through fungi, sound, electromagnetic waves, scent and chemical signals. Trees will warn, nurture, support and protect one another, learn from past mistakes and collaborate with relatives and across species.
Veronika Zeil has used scientific insights as the starting point for the works which include semi abstract drawings, paintings, photographs, installation and multimedia. The works represent intersections between invisible processes in nature, measurements in science and visualising possible communal processes.
In our world people are habitually seen as sovereign over plants and animals. Once Upon a Forest will pursue a deeper relationship with nature and poses questions about the limits of human knowledge and imagination.
Programs & Events
Image: Veronika Zeil, Forest Listening 2019, graphite and charcoal on paper. Courtesy of the artist.